Small talk :
1)Today i went to putri to dabao duck rice. The usual one that i go was closed so i had to go to the lansi-but-more-sedap shop to dabao. It was packed like f***. The workers there r the most impolite lot on earth. I saw the boss scolding repeatedly at his worker(female), "Oi..dun dream ok? Carry these to table bla bla." This is damn farnie..be prepared..the worker carried the things n while she turned..i swear..she cursed so defiantly, "CHAO CIBAI!" Walau..keng rite? This is not like the normal ccb u hear ppl scolding occasionally. It's full of hatred, fire, etc etc. In the end i din wait..went dabao chicken rice instead =).
2)This was how YeeChong looked like while in class after deprivation of a whole nite sleep :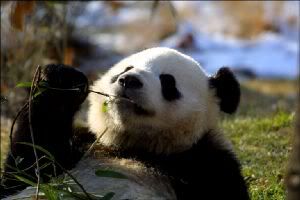 This is abit late..sorry. U know i mentioned that we went enjoy b4 doing the home test? These were wat we did that weekend. U know wat..after our virgin entry to Eskimo..we were spending like siao-lang..we go out almost every weekend..damn. Photos photos photos..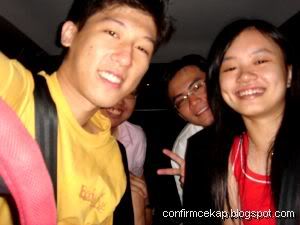 My car members : Me, SzeLek, CheeHoa, Elaine. Embarking on our journey to Permas Jaya Nasi Lemak.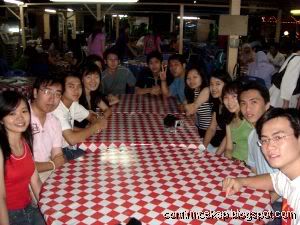 WTF?!? 1 whole hour onli reach? Kinda far rite?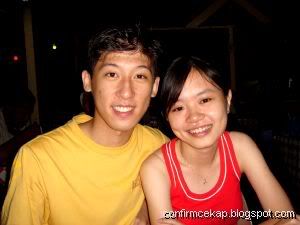 This post is so so so familiar. I might have a thousand of these photos.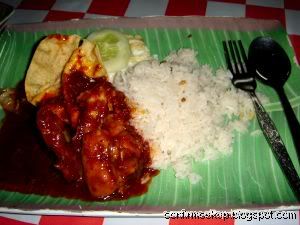 Walau..not as delicious as claimed leh. RM4 a plate. If u want to spend an hour driving here just to eat this nasi lemak..u might as well go die eat at a local mamak.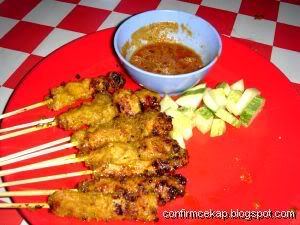 These are f*** punya sates. It's like they(the sates) were fried and when they(the shop) want to serve them(the sates)..they(the shop) just bbq'ed them(the sates) a while n serve. VERY THE NOT NICE.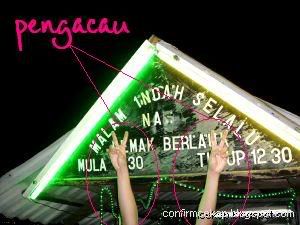 Peace to the world.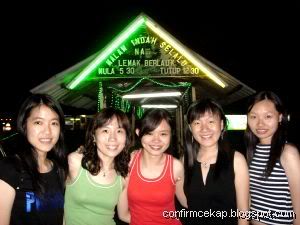 MeiYi, ChinChin, Elaine, HooiEan, IanCing.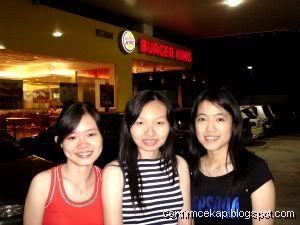 The next stop was supposed to be movie then supper at Burger King. But it seemed to be out of the way if we went for movie first, thus..YAU EAT!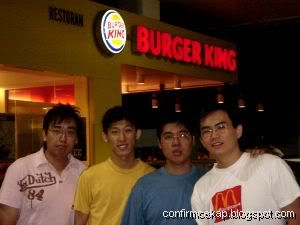 SzeLek, Me, Kelvin, CheeHoa. Why Burger King u ask. Coz it's like, i'm not sure, is it the onli BK in JB? That's y go there try try. This one is the type joined with petrol station 1(Petronas to be specific).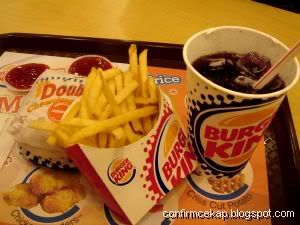 Cheese Mushroom..nice. Wah..early early should come here eat la.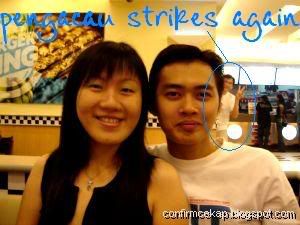 HooiEan and SenTian. Announcing the pengacau : CheeHoa.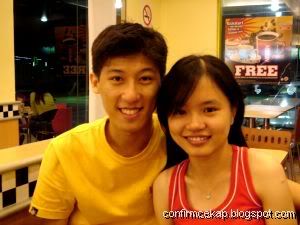 I have another thousand of these too.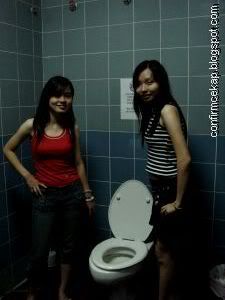 New group "Toilet-Girls" strikes back. See >>this<<.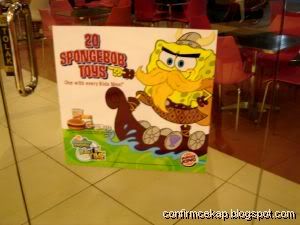 Spongebob Squarepants. I dunno y..but it seems that alot of my coursemates never watch this cartoon b4. HOW COULD THAT BE POSSIBLE?!?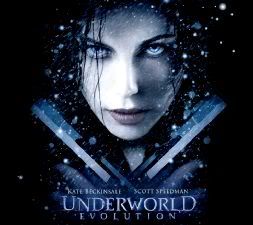 So later on we went Tebrau to watch this. Actually we wanted to watch "I Not Stupid Too" but it was a sold-out..damn. Anyway..it was really nice too..power-packed!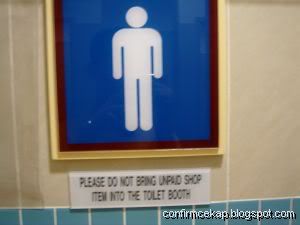 Sign reads, "PLEASE DO NOT BRING UNPAID SHOP ITEM INTO THE TOILET BOOTH". Why? You ask. B'coz, "We have fitting rooms in the shop..you don't have to try the clothes in the toilet..hehe."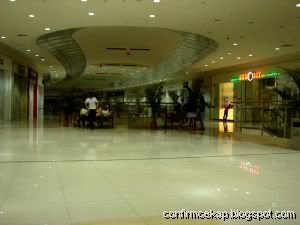 This was how Tebrau looked like after our movie(around 1:15am). Onli RedBox was still open(until 3am wor).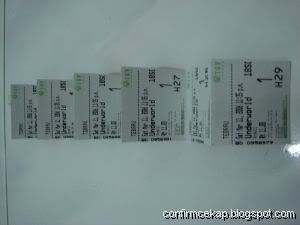 These are our movie tickets.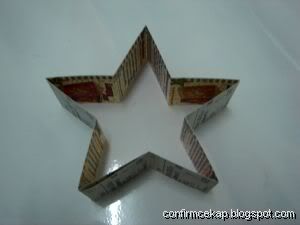 I am wuliao-until-can-die-dot-com creative!
0 comments: