WTF?!? I think Blogger messed up my blog. Look at my 'Fei'-ism is everywhere post..it's wrongly placed n some of the contents are GONE! I felt that this is quite a nice post so i'll repost it(from memory). Any1 can tell me how to back-up blog posts? Will really appreciate it.

-------

Hey..it's time that i annouce the results.

Pic A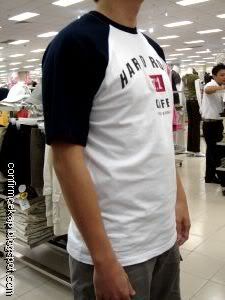 75% voters rooted for CheeHoa. CORRECT! You all see from his A-cup "breasts" izzit?

Pic B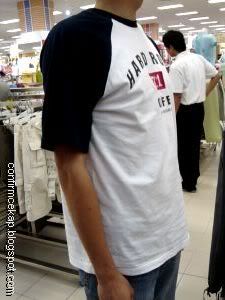 45% voters rooted for YenPin..also CORRECT! Kelvin got 30% votes also..u all sengaja one rite? Hehe.

So hor..tonite we went supper at Jalalludin's. This guy(most prob the Boss there) came to take our orders. I can swear to u..his 'fei'-ness is can challenge our Mr 'Fei' SEL 2006 that POWER. Let me show u why :

Case 1
Me : Garlic nan satu.
Boss : Ayam tandoori mau?
Me : Tak mau..nan saje.
Boss : Nan saje ar..pinggan mau?
(WAH PIANG-eh..can fei until this level?)
Me : (Muahahahaha). Mau mau..pinggan mau. Kasi taruk itu dahl sambal semua.

Case 2
YenPin : Ada kaya cheese nan ar?
Boss : Cheese kaya nan ada.
YenPin : Kaya cheese nan dan cheese kaya nan tak sama meh?
Boss : TAK SAMA. Kaya cheese nan letak kaya dulu baru cheese. Cheese kaya nan letak cheese dulu.
(WAH PIANG-PIANG-PIANG-eh..he's from which stand-up comedy?)

On a totally irrelevant topic..let me show u a cute photo :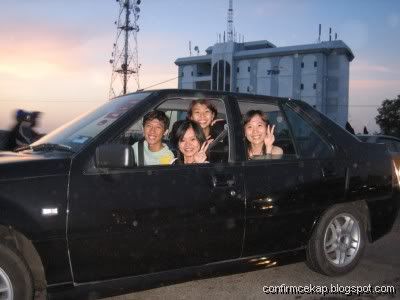 -------

Hopefully this post goes undisturbed.
3 comments:
12:43 PM
5:21 PM
5:21 PM