B4 i start with YinTing's bd post. Let u all guess something : Below are 2 different photos. Guess who are they? (Scroll down for complete list of candidates). Guess correctly gets nothing..sorry to say =).

Pic A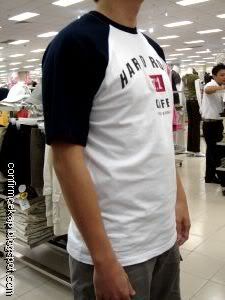 Pic B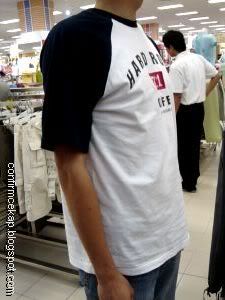 Ok..let's start.

25th of Feb is YinTing's bd. So hor..we planned this SURPRISE party for her on 24th nite. Due to the ineffiency of the Project Manager(timing problem), somebody had to crank some stupid ideas like(the car bumper dropped so we have to go down c c look look etc etc) in order to stall YinTing from returning to her house earlier..wakaka.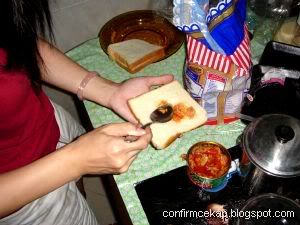 Got sandwiches(dunno got idea from who? =P).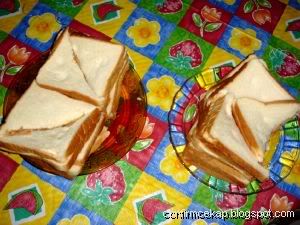 Cannot win my sandwiches..sorry to say..hehe.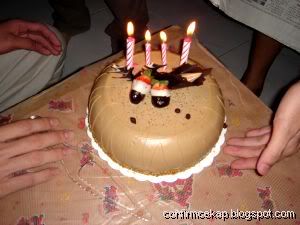 Bd cake.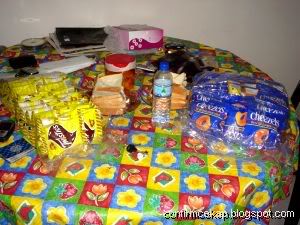 Snacks.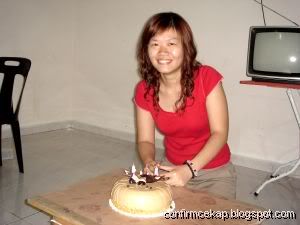 Bd girl.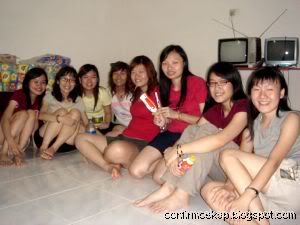 Games session 1.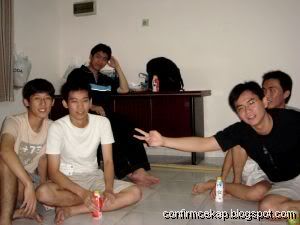 Games session 2.

Then that nite is finish like that lor..but hor..the celebration is not. On 25th itself..the par-tayy continues..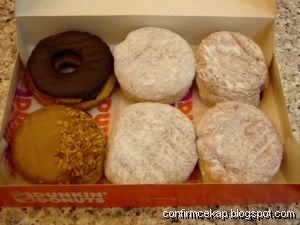 Dunkin' Donuts Tebrau as breakfast.



My "employees". They call me "boss".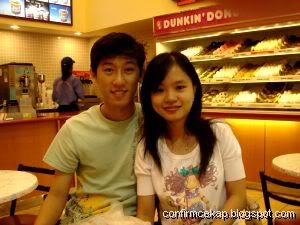 Me n Elaine.

So the next celebration was Chiong K at RedBox..coz me YinTing very like to sing 1. Then this bd girl brought along her fren XinYih(singing very-good-until-can-die-dot-com) so she could challenge my superiority intimidate me sing a duet with me wor. Nasib baik u din bring a guy fren which oso like this 1..if not sure whack u. Then hor..this room YinTing booked very Very VERY cekap one..let me show u :



Got plama as usual.



Then got this partition thingy..the upper part got the bar feel 1. The purple shirt is XinYih la. Singing is like playback from CD can?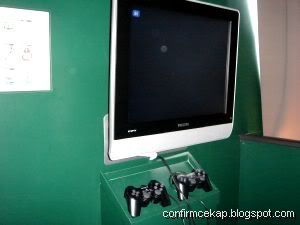 Got PS2 can?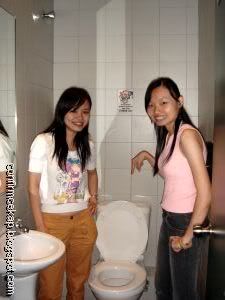 Got private toilet can?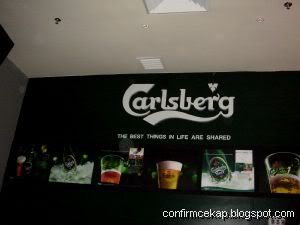 The best things in life are shared..totally agree.



Me with bd girl.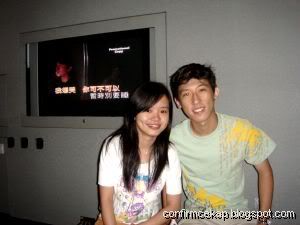 Me n Elaine.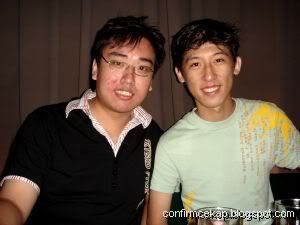 Alan Tam/Lin Jun Jie/Jay Chou & Hacken Lee(what the..i got one title onli?). But seriously..SzeLek's singing damn good ok.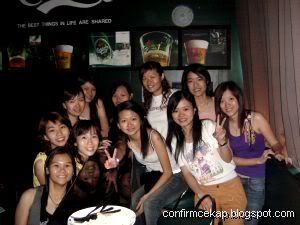 Group photo..all together got 13 ppl can? Me n SzeLek not in this one.

Coz i think maybe we alot of ppl..and RedBox not full yet..so they allowed us to sing for 4 hrs(11am - 3pm)..which was great! After that the celebration is officially over. No more programmes after that. We went back home with a happy feeling(我们以依依不舍的心情踏上归路).
0 comments: