Small talk : It has been 3 weeks since my last post. Sincere apologies to SweetCheeks and H.C. Tan..haha.
Hey there. How have you been doing? Sien hor? Haha. Anyway, remember my
plane-in-utm-featuring-iancing post
? The planes there are in the Mechanical-Aeronautics Faculty there(the place where HC jiejie studied!!!). Must give credit u see..haha.
A week from today(next Friday), yours truly will start work in Company P liao. Like Deriku says, "Happy Enslavement!"..haha. Tak sangka zaman persekolahan passed just like that and now need earn money liao. Hopefully everything goes well there.
I just returned from a graduation trip to Bangkok/Pattaya. It was a one-week trip and for me it was ok nia(most probably b'coz i was sick there..haih). But for the girls, WUHOO..so syiok man. Shopping till not enough Baht. Must exchange more somore..keng!
Unlike usual where I show you a series of 25+ photos(haha!), I'm just gonna show some interesting ones nia. I think if i posted all the photos that were taken there(6 cameras), i might need upload 2000+ photos..in which i will die.
This is the hotel which we stayed during the 2-nites in Pattaya. It is called
A-One The Royal Cruise Hotel
which is shaped like a ship. Damn cekap this hotel, MUCH nicer than the one we stayed in Bangkok.
I got to see this live. (DO NOT TRY THIS AT HOME!)
Pork Cup Mee..SYIOK! Pernah see dried pork slices? Haha.
I got to eat a
Samurai Pork Burger
in McD there..how cool is that?!? I googled and it seems that it is onli available in Thailand. Correct me if i'm wrong. It is delicious btw.
And the photos u all had been waiting for...
.
.
.
.
.
.
.
AH GUAS!!!
(All photos can be enlarged. Esp for u HAM SAP LOUS!)
Miss Tiffany's Universe
2007 - Thanyarat Jiraphatpakorn. OMFG!!!
After
the show
, we got a chance to take photos with the performers. But need 40 baht oh. Heard from our guide if want touch "papayas" need 100 baht..haha!
See..mine SOoooo CUTE!
Let's see again...
CUTE! Haha.
Oh..forgot to mention we watched the highly-anticipated
Thai Girl Show
and had a Thai massage oso. All in Pattaya. Aiyar..should organize a 7-day trip there ma..wakakaka!
The girls were discussing, "We girl tourists go Thailand damn susah. Pretty not enough Thai girls pretty, and can't even win Thai ah guas. You all got see the Thai men on the street anot? They "kap" the guy tourists MORE! WTF?!?".
I laughed till beh-tahan..haha. And since we had some time b4 returning to Malaysia...
We stopped by in Paris for dinner. =P
Need work liao.
FIGHTO~~~OH!
Wanna convert your height(cm <-> ft) and weight(kg <-> lb) or simply calculate your bmi? Try
this
. Highly recommended.
Small talk : This is post #209.

My heartfelt apologies to my readers (esp. YinTing) for the lag of updates. I was quite occupied lately with final exams and thesis production. But those are all history now. Everything is DONE! The only thing left is submitting my thesis to the university and that'll be asta la vista to uni life. Can you imagine? 5 YEARS..PIPUPIPU..GONE!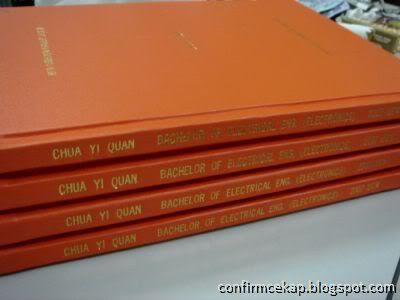 This glorious month of May 2007 will signal the end of a meaningful chapter in my life and I can't help but feel happy and sad at the same time. I'm happy coz something is achieved (the degree) after some "hard labour" (5 years is hard ok). I'm sad coz I'll definitely miss everything here..especially my friends. After this, everyone will be commencing their working life and quite naturally..separated all over the country. Guess I can't call y'all for a quick supper anymore, huh? Hehe.

Actually, I've got this important announcement to make. This post, will be the last post from me (at least for now). Coinciding with the finale of uni life, I feel that this blog should get a "break" too. As you all might know, my blog is mainly about my uni life and friends and my readers are mainly my coursemates. After this, I'm not really sure what I should write about anymore and I'm not even sure if anybody's gonna read 'em..haha.

What I wanna say is, this is only a "comma" to my blog, not a "full stop". This is still my online diary and maybe after this I'll write about something meaningful to me only. I can't see myself blogging about working life because it should be quite boring (and it can be dangerous to do so too). So to my dear readers, if you all are still interested, maybe y'all can still frequent this blog once in a while to see how E-quan's doing..hehe.

There's so SO MUCH to be missed here. I can't imagine in a few days time I'll be leaving this place for good. I guess that day will be a gloomy day for me..a very gloomy one indeed. =(

[The last day of lecture]

I will never forget...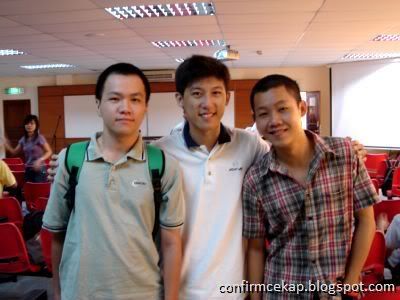 that Ming Yi Da Shi and Bulletproof Monk were once my coursemates.

I will never forget...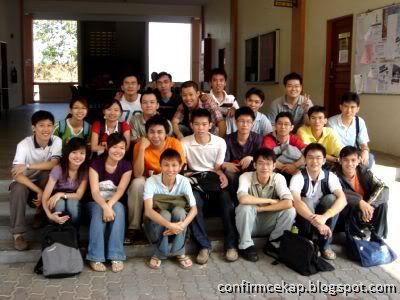 P16, the building where i had most of my lectures.

I will never forget...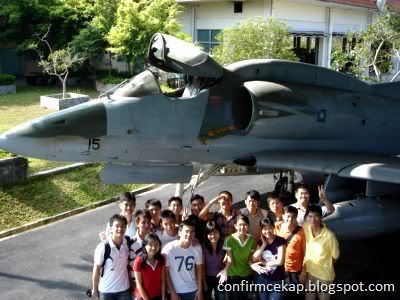 there are actually planes in UTM.

[FYP presentation]

I will never forget...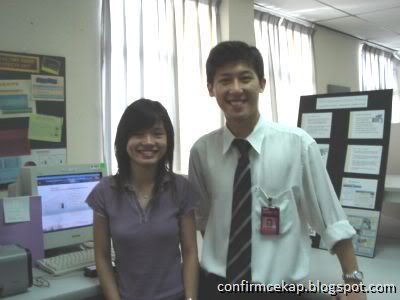 the relief i got after demo'ing my project to the panel of judges.

[After Engineering Ethics exam]

I will never forget...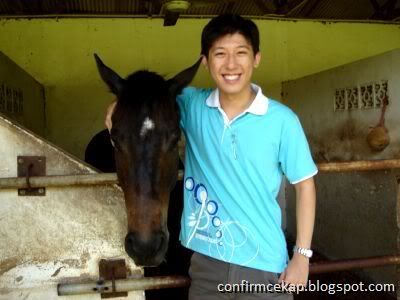 that 'horse' and I are "hengdai"..hehe.

I will never forget...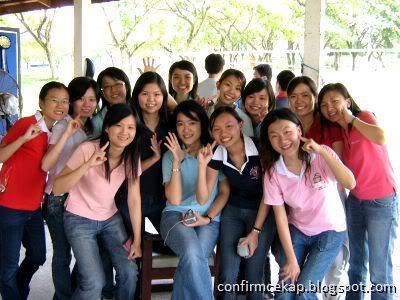 my cute cute female coursemates' 'one's,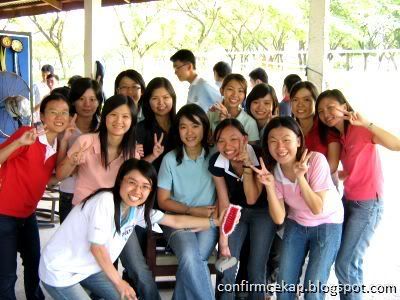 'two's,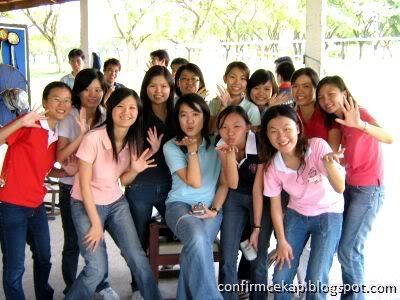 and 'five's.

[Paintball session]

I will never forget...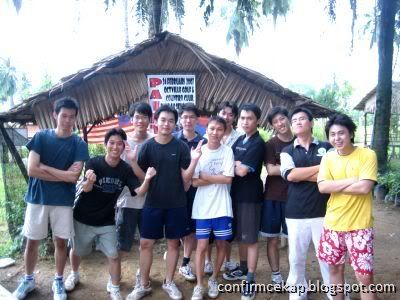 that I've played paintball before.

I will never forget...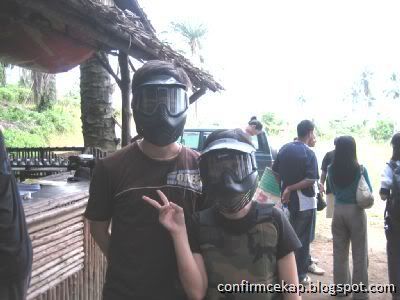 that Counter-Terrorists won.

I will never forget...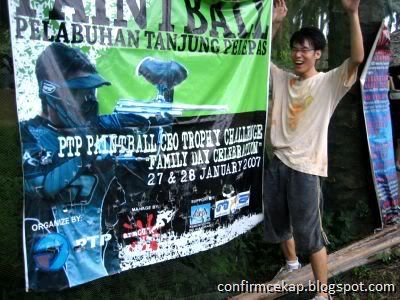 that WenJin sacrificed himself so much to 'capture the flag'.

I will never forget...



that HockPoh finally head-shot me.

[Kukup Trip]

I will never forget...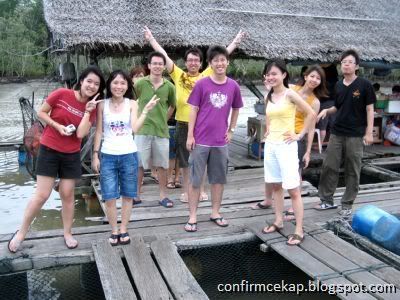 that I've been to Kukup (another version of Pulau Ketam in Klang).

I will never forget...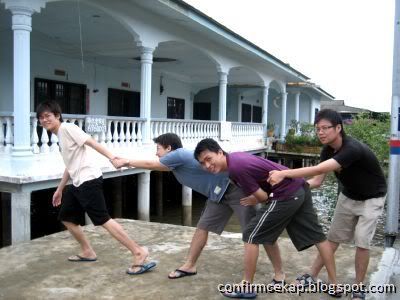 that we saved YenPin from "committing suicide".

I will never forget...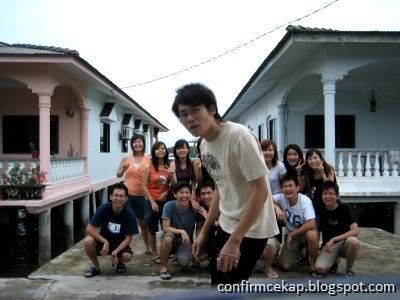 that YenPin is very paria.

I will never forget...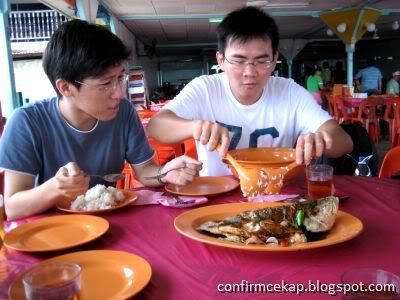 that CheeHoa could actually eat with two ladles!

and MOST IMPORTANTLY..i will never forget...
.
.
.
.
.
.
.
.
.
.


UTM..SANJUNGAN BANGSA!!!

Wakakakkaa! Take care folks!