Small talk : After watching the Muar Youtube, i have one question. Why are monkeys called "Lao Gao"? Any Hokkien-lang care to clarify?

Recently(26/2/07) i finally bought a new phone to replace my beloved nokia3310. I seriously wouldn't have abandoned my 3310 if i didn't have to. My 5-year-old phone was giving me 2 major problems :

#1. I had to recharge my phone after one conversation session. I know this has more to do with the battery but i've changed a few oredi n they dun seem to fix much.

#2. My sim card contact list memory is full(250 contacts) and my phone doesn't have memory for phonebook(damn). Actually this problem has occured quite long liao. Everytime need add new contact need find other old contact to be replaced. Then got ppl like YeeChong who has more than 3 numbers really cause alot problems..haha.

So after doing much research(lowyat.net is damn cekap), i got myself a Sony Ericsson J230i! This phone is ANYTHING BUT FANTASTIC but after consulting with my wallet, this will have to do..at least for now(the J230i onli costs rm245). Furthermore, it does solve all my problems..phew.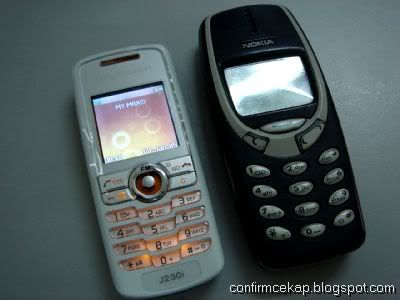 It's smaller in size n much lighter.

Come, as a 3310 user changing to a new phone, let me describe my excitement as though i was a small girl.
- Wah..the screen..wah..wahh...wahhhhhHH...GOT COLOUR wan leh!
- Got polyphonic ringtone. Inside somore got one ahbeng tet-no ringtone called "Barcelona".
- Got speakerphone..yeah!
- Can put 500 contacts(i think) in the phone.
- Dun have to empty my inbox everytime.
- Onli need to charge my phone every 4 days(ppl seldom call me..ren yuan bu hao).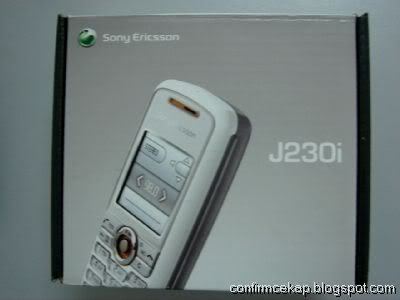 Most importantly..got radio leh!

On the down side
- No camera.
- No mp3.
- No blue-tut.
- No infrared.
- No external storage.
- No shit!

On the other hand,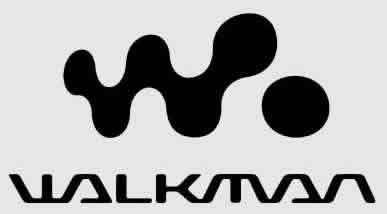 My bro say the phone is got abit orange colour exterior make ppl have false impression that it is WALKMAN-enabled..haha. I'm supposed to be happy or sad?

What i miss about my dearest 3310.
- My first phone.
- Durable. No matter how u drop SURE won't spoilt wan.
- 3310 keypads are the best..EVAR!
- Can't use it as a brick to throw at dogs anymore.
2 comments:
4:01 PM
7:12 PM