Yo yo..to a more recent event. This one not that out-dated k.

One fine day..dengar khabar our dearest Ean-jie..recommend say hor..got one Nasi Lemak in Sri Putri damn cekap. Ask us go try wor.

WAT?!? u forgot who's Ean-jie d? Wah..tak rock la u. Nvm..let me remind u.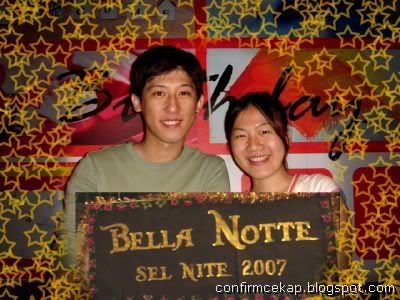 This is Ean-jie. Remember the face. Next time go any restaurant say her name got free drink.

Oh yeah..back to the story. So she jior us beramai-ramai go try ler. U all might not know..but Ean-jie's influence is very BIG(fa li gao qiang). She ajak sure everyone compulsary go one. The ones din go i dunno they still around anot la..ngek ngek.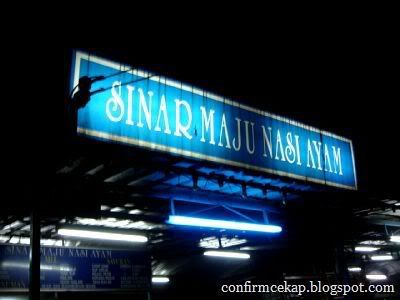 I everytime go Putri oso never c this shop b4.



Nasi Lemak Ayam Goreng Panas-panas!



Nasi Lemak with Sui-sui Telur Goreng.



Happy and satisfied patrons.



Me n Fatt-go aka AngMo. His shirt the "le" very sharp ar.



Group photo. I just hate my camera when it comes to nite shots. Tak cekap wan.

My two cents : For me the nasi lemak is very sedap. However, it doesn't contain any special something that makes it shine compared to others. Erm..quite expensive too. Paiseh ha Ean-jie, just telling wat i feel.
2 comments:
9:27 PM
1:05 AM