Small talk : See how we celebrated Elaine's BD last year.

Haha..this post is exactly 1 month belated.

Not many years ago(huiyoh..so smart), a super cute baby was born into this world n was named Elaine(or "Yee Leng" in cantonese for "easy to carry"). Not many years now, it's her birthday and it's a cause to celebrate..coz the super cute baby is still CUTE!
*Wah..i can't believe i am capable of writing such mushy stuff.

So as usual these kinda special dates need spend ppl sui sui dinner at some cekap restaurant wan. We opted for George & Dragon Cafe which is located in JB.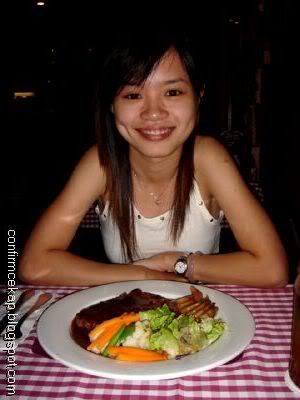 The birthday girl.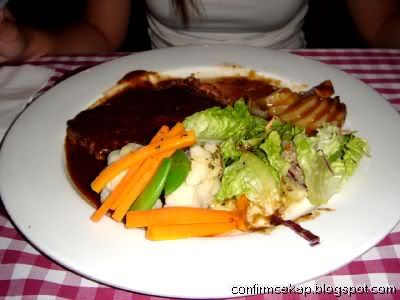 She ordered a medium-rare steak coz never try b4.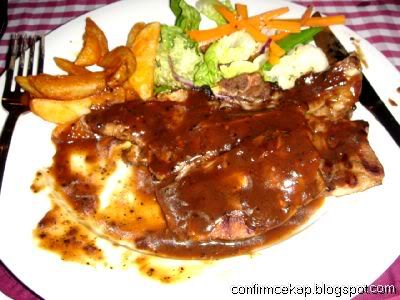 I pula order a black pepper lamb chop. I absolutely love black pepper lambs.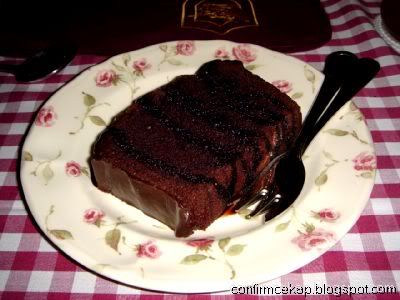 Somore got chocolate cake as dessert..so syiok onli. Got warm it b4 serve wan.



See..dun that "SINGER" sign looks familiar? Their tables are made from sewing machines! I know ur mom got one at home wan.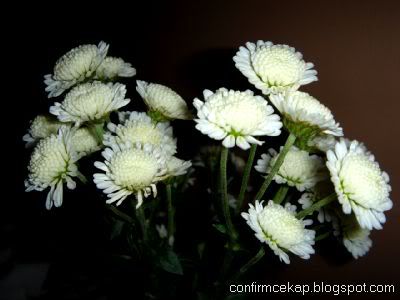 Macro shot of some flowers on our table.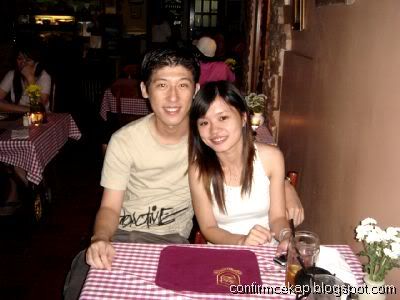 Couple shot. Not bad ar the waiter..din shake.

Sungguh tak dijangka, i sudah celebrate Elaine's bd together with her for 5 times liao. Sungguh mengharukan..tsk tsk.

For those who wanna kunjung that restaurant. The details are as follow..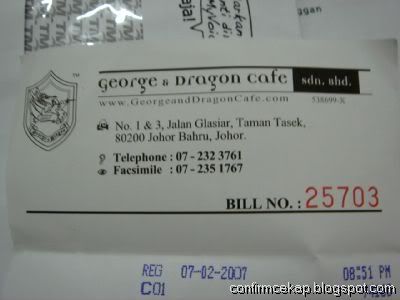 I wouldn't say that the meal was fantastic, but for the ambience n the price..boleh-lah.
0 comments: