Wat did the teacher teach u in school..never PROCRASTINATE!
Now i have a pile of photos that i haven't blog about. N another bunch more for CNY. Hehe.
Let's hurry things then. I know u all wan c the CNY posts. =)

Remember when i promised to blog about the Movie Day after i got all the photos? I never did(malas go take from ppl la) so the below will do.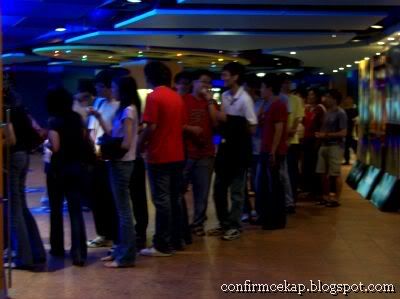 Participants lining up to get their popcorn + cola.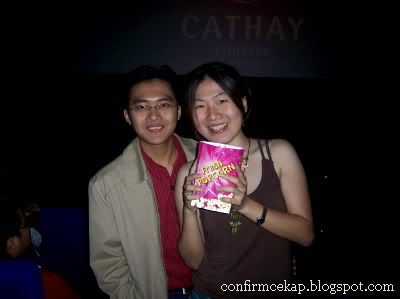 HooiEan bersusah payah come take photo with me ask me post online but i never got the photo(haha) but nvm. E-quan is cekap wan. Still post ur photo..with ur boy boy somore. Nice.



YeeChong giving out instructions to the movie go-ers. I forgot wat he said liao but it seems we've broken quite alot of the rules..haha.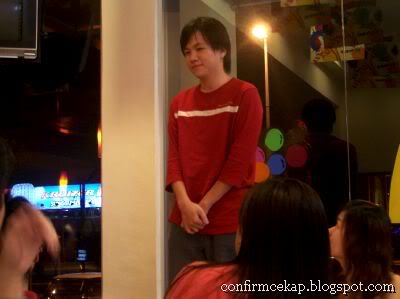 It was ChaiEu's bd oso. He had to sing 'Happy BD Song'with his mouth close. I cannot explain to u all but his expression was so farnie n priceless!

-------

Remember we went fly kite but tak berjaya. No fear..we went again. With expert help from KaiYeh on tying the kite etc..we finally did it liao!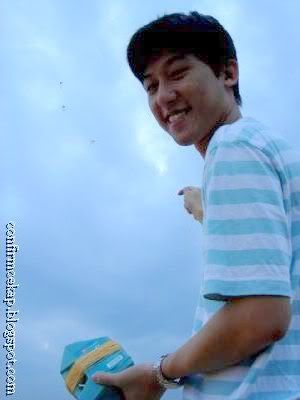 The feeling of berjaya fly a kite is very great.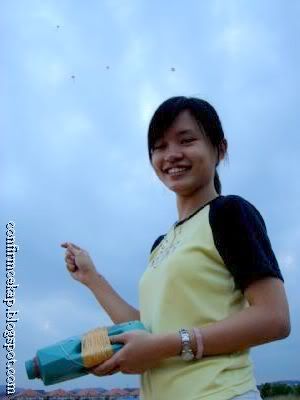 See elaine so happy. The background got 4 kites..so chun!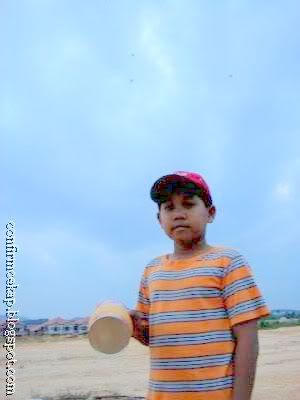 This kid saw us playing n we gave 1 let him play ler. He very willing pose when i wanted take his photo. Sporting sial.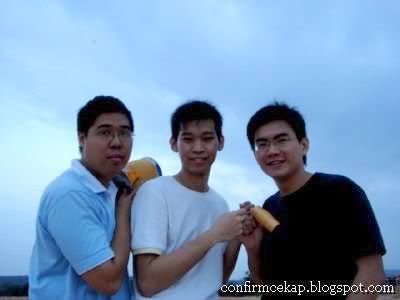 Something is very VERY WRONG about this photo. U tell me.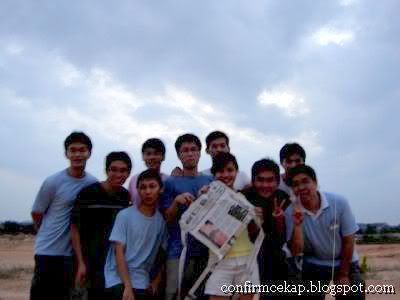 Da group with elaine holding the SEL prototype kite. Can fly k.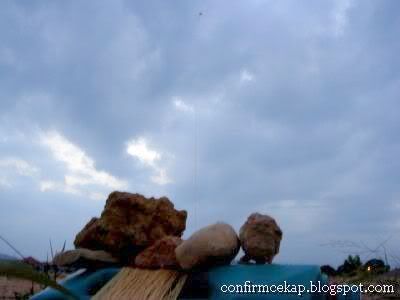 This is a very artistic photo. Very chim(deep) rite?
0 comments: