Ho ho ho..merry X'mas. Opps. My internet finally ok d. From the info i've received they've(TMnut) changed the port. The port is shared by 4 houses so 4 houses were affected.
As of now, my connection is going at a superb rate..if it's still like this after the 4 houses ON at full blasts..the conclusion can onli be :
"We've been using a cb port and have cb connection for the past 3 years..cb tmnut!"

Now let me share my Chinese New Year experience with u all. I know it's damn DAMN belated but who cares rite? It's not like i have 20,000 visitors a day. More like 10,000 for 1 1/2 years..yeah!

U see..b4 CNY start oredi..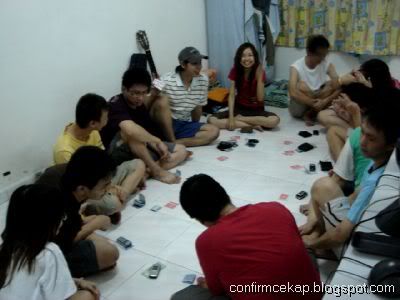 In my room. Catherine laugh till so chan lan somore. She pro jerit "Colour TV". U wan "Picture" call her shout for u..sure get wan. =)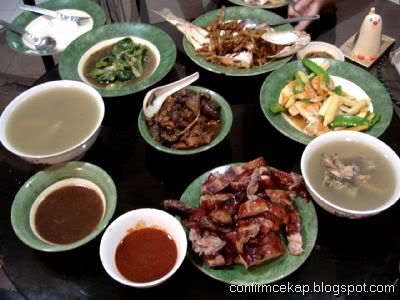 My reunion dinner back at home. Thanks so much Mom.

My parents bought these like-very-high-class 'gan'(mandarin orange/tangerine).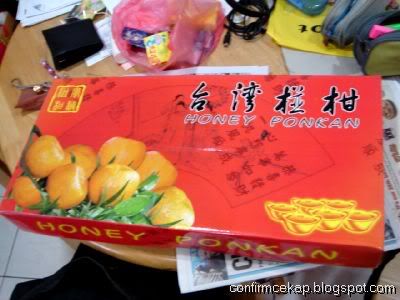 Quite yeng rite?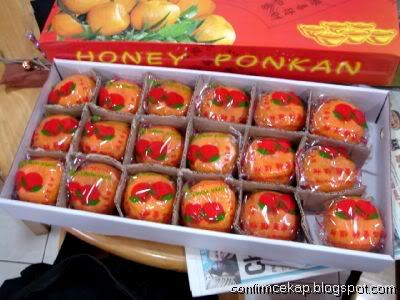 Individually packed.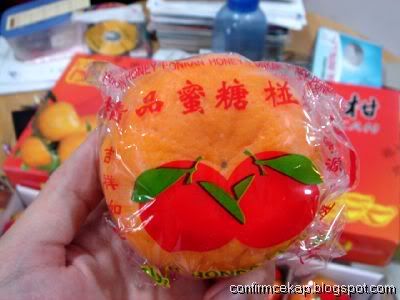 Wah..see oso wan eat.

Then when u really eat it..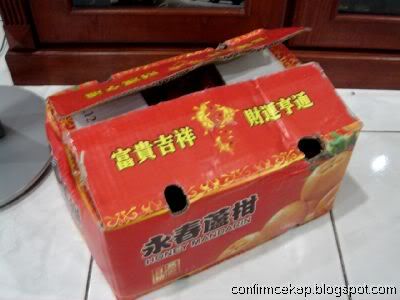 Ngiama..taste same like the rm8 one box wan that is sold anywhere.

Then hor..this year i received 2 angpaos the design quite yeng.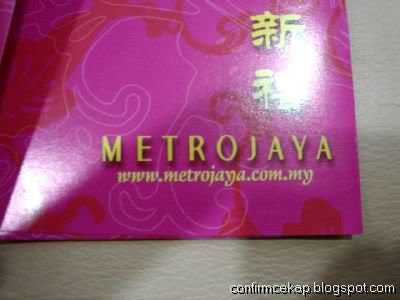 1st one is Metrojaya's wan.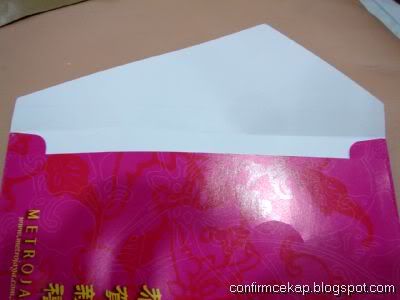 Open from side wan leh. Creative.



Then 2nd wan is StanChart.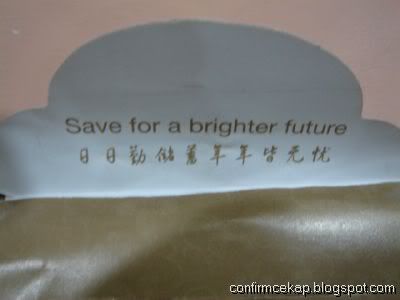 Wah..sound advice from a bank.

This year i chronicled(dunno can use like this anot the Engrand) my weight when i first reach home till i leave for JB. And it's like this..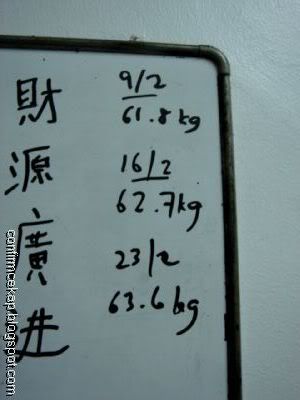 Wan meh?!? I dunno u guys remember anot. But i think exactly one year ago, I WAS 55KG! Now i got a tummy that's growing at an exponential rate(ahhaa..cb engineering term). Must maintain must maintain..60kg can d.

Yor..got internet is so nice. Name 4 things that enables an organism to survive.
1. Water
2. Air
3. Sunshine
4. Internet

I rest my case.
4 comments:
6:32 PM
12:52 AM
3:11 AM
3:25 PM