Hi ppl from all over planet Earth..i wish u well. Today is our course SEL's tailo's 22nd birthday n we've celebrated with him in our usual meeting place..Aliff. Yes..he was born so early that he is a Pig..not a Rat. Well..celebrating some1's 21st bd might be an auspicious one..but 22nd..well..it's kinda sad hor? Getting older n older. BUT..with CheeHoa aka Lowkei's looks..he will just become more handsome n more handsome as he grows older..then he will kill all the luis..wahaha(happy anot lowkei? i jk onli ar michelle). I will quickly zoom through the accustomed ceremonies n go to the nice parts. I did all these until 6am..if this is not called profesionalism then i dunno wat is.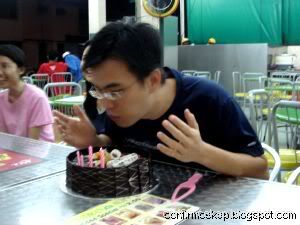 Blow candles..(sambil praying?)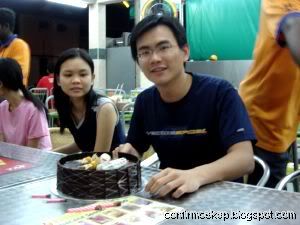 Say "cheese"..you're exactly 22 now.

Backed by popular demand..here comes the nice part. As my friend SueiHuey said that my previous post gave her the "E-quan, i tak sangka u're this kinda person..thought u very good 1" impression..i shall at the moment refrain from using foul words. SO..if the below pictures are NOT FUNNY..plz blame her..u can send all hate mails to sueihuey@hotmail.com.

Nice parts come with larger photos..cekap hor? As our bd boy took picture with all 31 people(10 tables joined together..new record) who attended his bd celebration..i've decided that maybe he can intro our friends/coursemates to u..my dear reader. Enjoy. Remember the names if u must.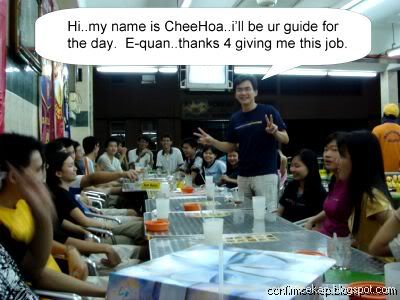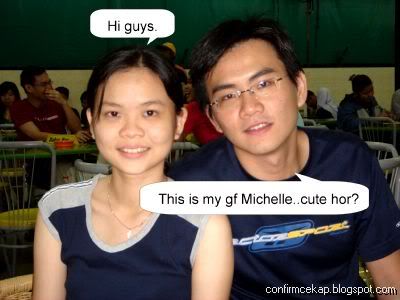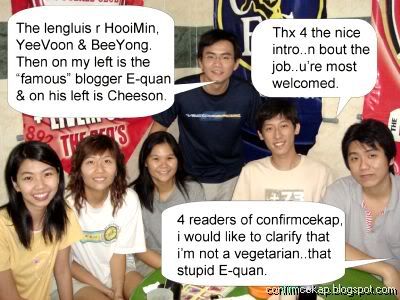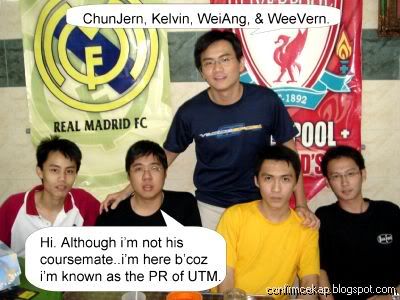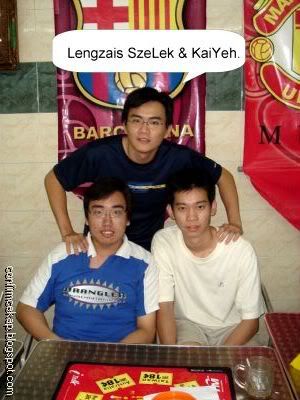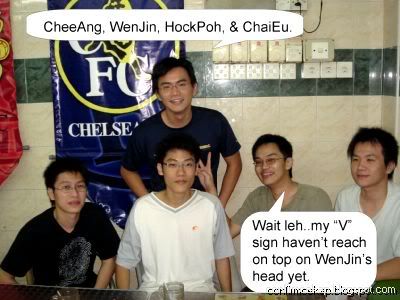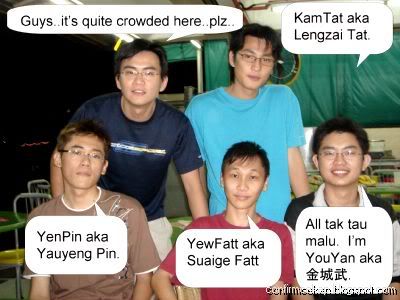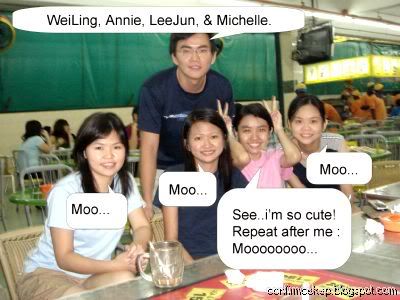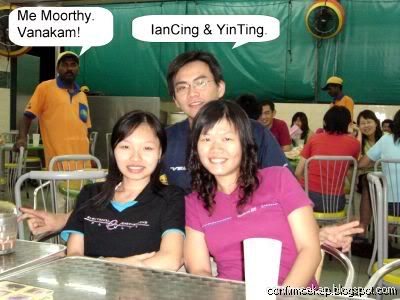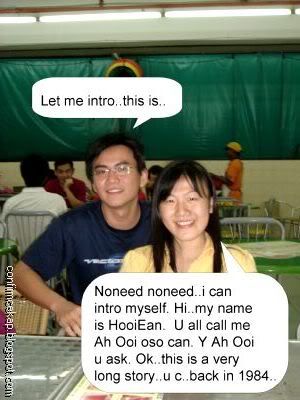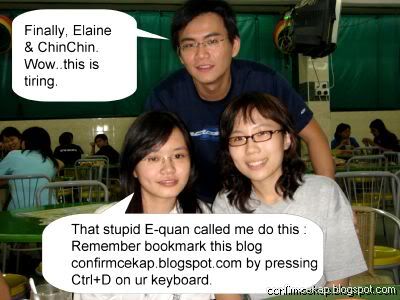 As all of u might know..good things come in small quantities. Nevertheless..i sincerely hoped that u've enjoyed it. I shall leave u with the group photos as a "powerful" conclusion.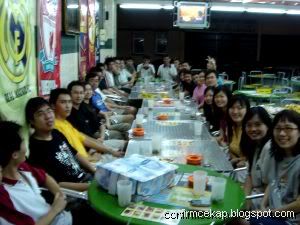 From my side.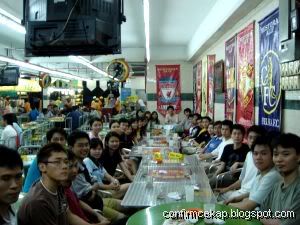 From SiawHui's side.
4 comments:
4:51 PM
7:51 PM
8:49 PM
2:18 PM