Arlo evelibody..HAPPY NEW YEAR! May u have a fruitful year ahead. Okok..i know it's new year n i'm suppose to post about how i celebrated it(just like every blogger around)..but sadly : MY NEW YEAR WAS SO UNEVENTFUL THAT I DUNNO HOW TO BLOG ABOUT IT!!! Now..this is so sad..some1 comfort me plz.

Walaubagaimanapun..i shall not let u readers down. After learning how to insert talk bubbles using Photoshop, i've generated the below photos just for ur pleasure. The following is a scene during our steamboat dinner at Cameron Highlands almost a month ago. Plz be aware that the contents below are purely fiction n none of my frens even utter a foul word(at least i do..occasionally). So if u c ur face appearing below n u dun like how i've altered it..START A BLOG N SCOLD KAU ME!

However..i think u'll find it highly amusing n entertaining(i've always wondered y i din study mass com..i think i'll be able to come out with fantastic advertisements). If u do find it funny..kindly leave a comment(since this IS the first time i'm doing this). Enjoy..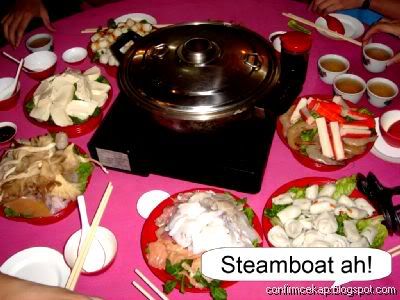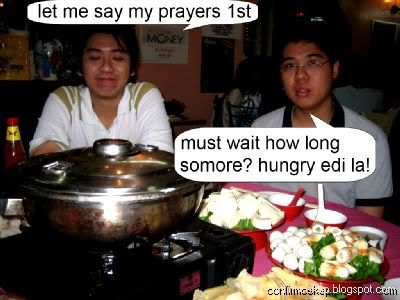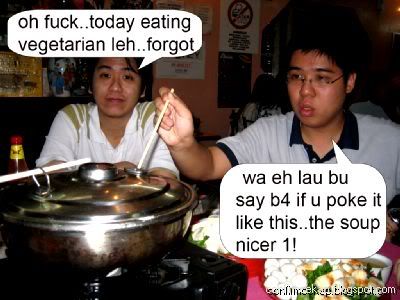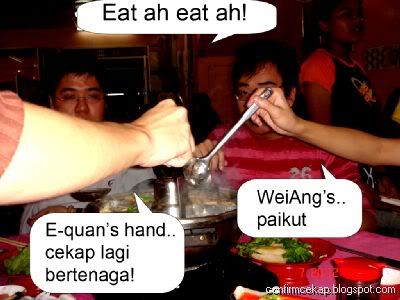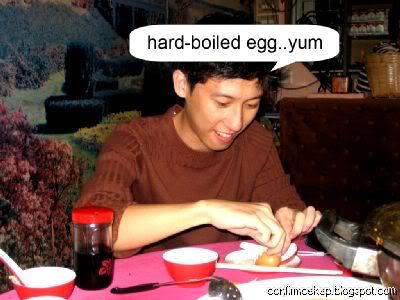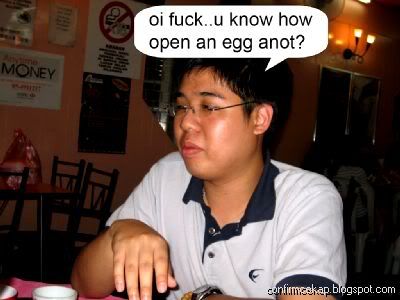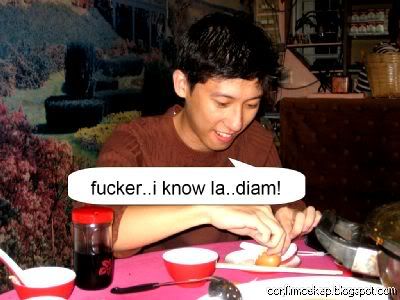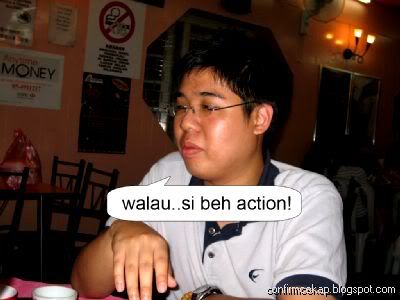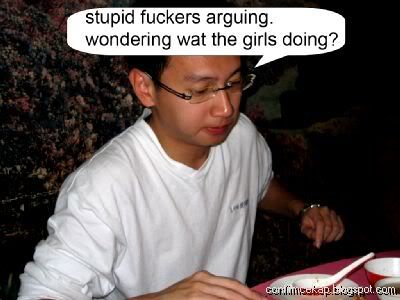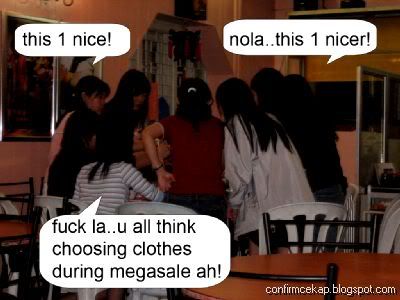 2 comments:
12:19 AM
10:39 AM