B4 i start my post..i shall give a due recognition n acknowledgement to my personal assistant - Ms Wong. She's like the best p.a. anybody could have : pretty, intelligent, frenly, good in PR, n have a sense of responsibility. Let's give her a round of applause plz..(clap)..thx. I planned initially to groom her as the next up-coming Xiaxue..but i think i'll have to convince her to start a blog first..hehe. Ms Wong..if u read this..plz initiate ur blog..i'm awaiting oh.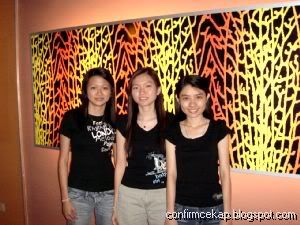 Annie, my p.a. Ms Wong, n LeeJun.

I shall thus start my post. =) Yesterday was our SEL's taikajie Annie's big 22. We've celebrated with her at the newly opened "Dream On" Cafe..walau..the adoption of this name "Dream On" is ingenuous.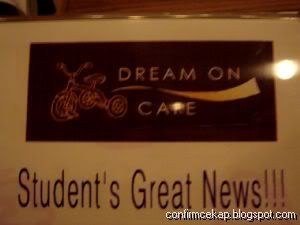 Ok..let's c..wat's "dream on" gotta do with trishaw? Shouldn't the logo be a cloud or something?



Me n bd girl Annie on the stage..she presented a few songs for us namely : 杨丞琳's 下一次微笑, 孙燕姿's 第一天, n 薛凯琪's 有只雀仔. (why is the sentence in italics? beats me..hehe.)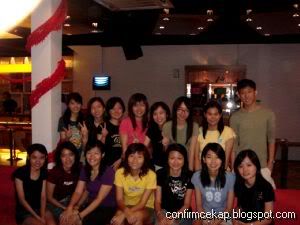 Group photo first while awaiting the arrival of our meals. SzeLek took this..see top left hand corner..his finger! So not pro. =(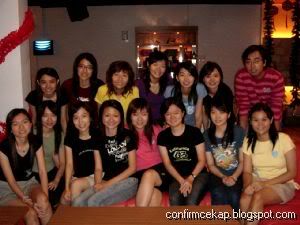 Taken by me..see..so pro..the picture so large..not 1 inch of space is wasted.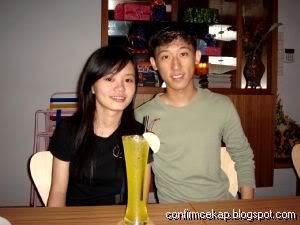 Me n Elaine.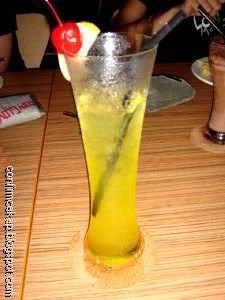 Our "Borrow Heaven"(pineapple, peach, n lemon). Haih..if u wan use cekap name..must be grammatically correct ma. It should be "Borrowed Heaven".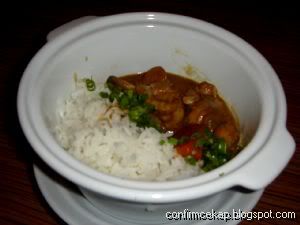 My Japanese Curry Rice..damn the not nice.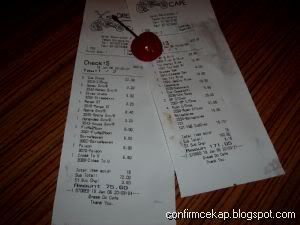 Overall : rm75.60(drinks) + rm171.05(food) = rm246.65. So damn the not worth it. The food is bad..the drinks nothing special..the band wasn't there to perform. Then hor..wan compliment my p.a. again..i think this is at least the 3rd time she offers to pay the bill first. Later on every1 pays her, she has to count, pay back money, etc..alot of work. AND oso becoz of her student card..every1 was entitled to a 10% discount. Applause plz..(clap)..thx.
1 comments:
3:11 PM