Don't u guys feel after SEL NITE the SEL bond is stronger than EVAR!?! This really IS something to be proud of. =)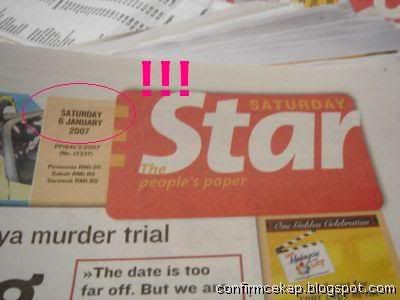 On the 6th of January 2007, the inaugural SEL NITE(maybe the onli one EVAR) was held.

U girls might think that u all have invested quite abit for this SEL NITE. Minus the ticket u all still had to pay for ur dress/gown, accesories, hair, make-up, etc. But i can show u that a guy oso has to invest quite a bit.

For a guy like E-quan, he doesn't have any wardrobe..AT ALL. So when SEL NITE was forthcoming, he panicked coz he doesn't have anything to wear, no slacks, no shoes, no shits. So apa boleh buat lagi..go buy lor..



Black black black..E-quan likes black.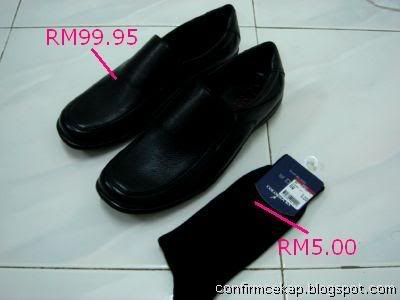 U see..even shoes n socks oso dun have. That nite besides my underwear, everything was new..hehe. I should have bought myself a black underwear to complete the set.



It's not exactly cheap u know.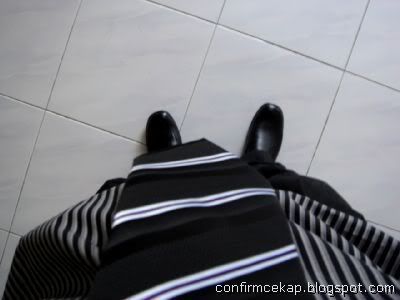 A photo i took b4 i left my house that nite. I seriously VERY like my tie. Elaine says it looks like a prefect tie..damn. But nvm..she no fashion sense wan.

I showed a full-length photo of me wearing the set to my mom n she said, "Wah..join hak se wui oredi ar? Go pek yau issit?" My mom very humourous sometimes. =)

Elaine went set hair n make-up b4 the event ler. Let u all c her beautiful/creative hairstyle..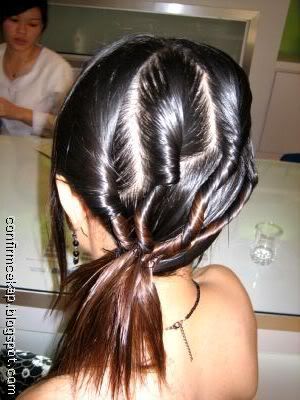 Behind pretty hor? In front even prettier! Yor..mushy mushy..must stop.

Okla..till next time.
0 comments: