Need i say more? SEL NITE 07 ROX!!!
I know it's abit rediculous that i said so coz i'm the one organizing(a florist will always praise her flowers)..but it really ROX can?!?



Chun hor..to have ur event put on the board like that. There were like 5 events held that day..wah..Sofitel Palm Resort really 'hou sang yi' ha.



Perkasa Ballroom. U know..PERKASA k. Dun pray-pray.

WARNING : Below contains many many lenglui photos. Penuh dengan godaan etc etc. Plz proceed with caution.
Translation : It's really smart of me to start of Part 1 of this series with lenglui photos rite? Will make u all come back for more..hehe.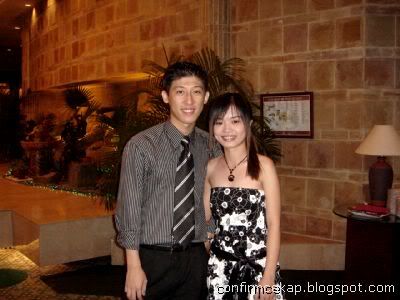 Nestle Honey Stars - Bijirin paling sedap dalam alam semesta ini!
Elaine - Gadis paling kiut dalam alam semesta ini!



Pong HooiMin - Y ur face so Pong wan?



YinTing - Ni gen zhe wo, Yin Ting le(You follow me..sure win wan)!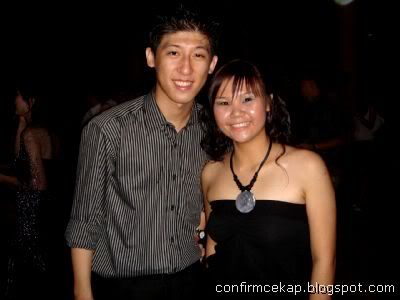 BeeYong - Beesy do psm or Beesy watch tvBee dramas?



SueiHuey - YER..nei zan hai Suei ge zhek. =P
Eh, this wan my duet partner must got extra. Imagine we're in primary school classroom..
Teacher : Suei Huey qing jv shou(Who knows the answer plz raise ur hand).
Student : Lao shi, SueiHuey hui(Teacher, SueiHuey knows the answer / Teacher, who will know the answer wor?).
Teacher : Come on, it's just a simple question. Who oso should know ma.
Student : Lau eh lao shi, dou shuo SueiHuey hui lor(Walaueh teacher, oredi said SueiHuey knows ma).
Teacher : ...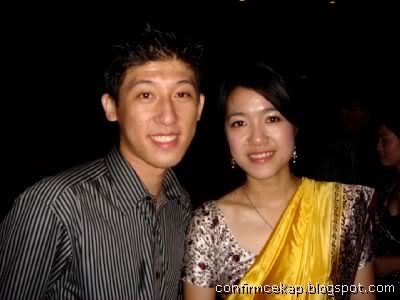 MeiYi - Mei Yi tian wo dou yao chi fan(Everyday i oso need eat rice).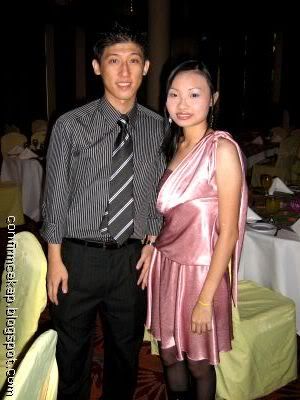 IanCing - Ian Cing xiao ye yi yang ke ai(Eyes small still cute..u 'chui' ar?).



Annie - Annie-way, you look great in black.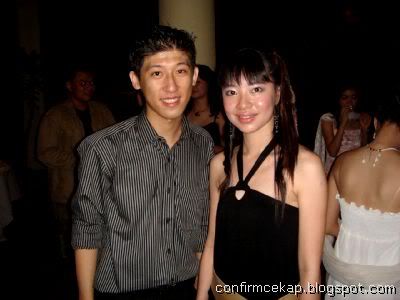 PeiYing - E-quan, u owe me the one million..when u PeiYing me?



LihHuey - Ni bu yong Lih Huey bie ren zhen me shuo, ying wei ni shi zui bang de(Don't care about wat ppl say, coz u're da best)!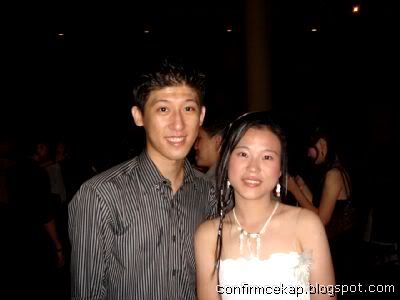 PohPeng - Yat Poh mei Peng, yat bo yao hei(一波未平一波又起). <--No hidden meaning, dun think too much.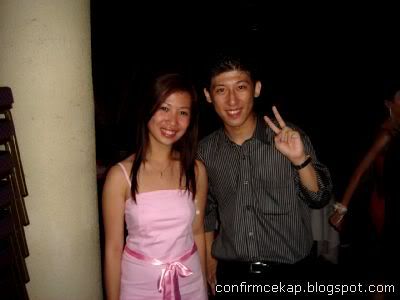 ShinJiin - Shin Jiin zi ran liang(心静自然凉).



MeiQian - JernJern(her bf name) ar, wo Mei Qian shopping le..ni 'spon se' wo hao ma(JernJern ar, i no money shopping leh, sponsor me can ar)?



Catherine - No, we do not provide Ca The Rine services, dine in only.



WAHLAU..4 SEKALI MEH?..I WILL DIE!
Oredi 8:10am, i haven't sleep. Thinking wuliao names..damn. Still got 4 more lengluis..i must hang on!
WeiLing - WeiLing is a nice girl. She's always WeiLing to help.
PeiChee - This wan need situation..imagine in some kungfu arena..
Paria Fighter : Wong Sifu, nei zhan hai hou lei hoi(Master Wong, u really keng ar).
Wong Fei Hung - Pei Chee Pei Chee la(same same la).
PeiLi - You're the last one and i can't think of any leh. BUT let me give u one england name ok? Berry Chew PeiLi. Nice hor..so sweet n delicious. Must thank me k.
MooiMooi - Phewit! Ah Mooi, pakai cantik-cantik pegi mana?

That day got so many more leng luis leh. I is very sad coz tak berjaya take photo with all of them. Guys all nvm la. Kasi semua masuk group photo can liao..hehe. Anyway, hope u all really enjoyed that nite. The committee put in alot alot of effort neh. Must thank them oh. =)



Must start and end with Elaine, later she think i onli know how to berfoya-foya..then i cham liao..hehe.
Elaine - Shining light. The bright one.

More to come ppl.
3 comments:
10:21 PM
8:20 AM
1:30 AM