Small talk : It seems that photobucket is slowly improving. At least i can start accessing it. Huiyoh, i got alot things to blog about. I think i'll backtrack n start off at where i left.

SEL NITE 07 is finally over. I is damn relieved can? Now at nite i can sleep edi. For the post regarding sel nite..tunggulah kawan-kawan sekalian. Saya habiskan saki-baki ini dulu.

The photo below is totally digressed. But kaiyeh-admirers.com fan leader say must give her this photo so i post 1st.

(+click to enlarge)


Damn it. Y u so good at flying kite wan? Fong fei kei alot will help in fong zi yiu oso issit?

-------

Dunno some chinese saying says "Dong dai guo Nien" which literally means Winter Solstice Celebration is a bigger event than Chinese New Year. I dunno how they came up with that but i feel how oso CNY more geng gua. Every house oso burn 8ft punya red fire-crackers..sure win la.

Nevertheless, all my family members came back home(me on hols, my bro study near near upm nia) n Mom cooked us a "reunion dinner"..hehe.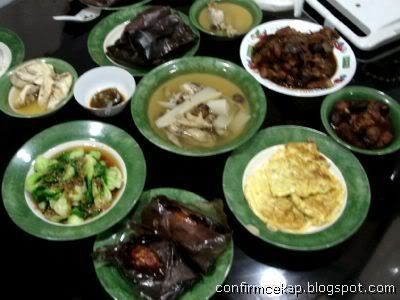 Keng bor? If i can conquer 10% my mom's cooking skills then i is very keng liao.

U all still remember this post bor? That KY paria 'zat' me till kau kau. This time i smart edi..really cook k.

Dong Zhi is cannot dun have Tang Yuan la..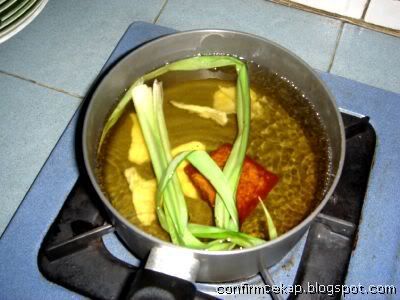 Pandan leaves, ginger, and gula melaka is all u need to make the "soup".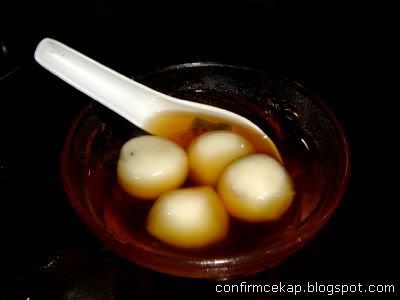 This time damn got gaya rite?

My sis's ballet teacher gave all her students xmas presents..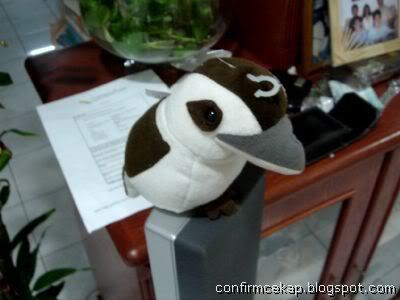 It doesn't have wings but it doesn't look like a kiwi..dunno wat bird la. But it's sure cute..it can stand on the speaker..waseh.

Till next time..take care.
0 comments: