I tell u..really kia lang(scared). Two of my coursemates KaiYeh n YeeChong went Cathay Cineplexes at City Square JB and booked a whole cinema to watch Nota Kematian : Nama Terakhir leh. Somore must pay deposit RM700 first! U say kia lang anot?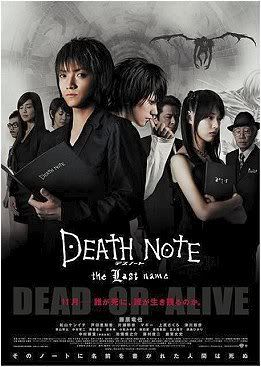 Death Note 2 : The Last Name

Now they carrying 101 tickets distributing(selling) around ler. Baru just now they STORMED my room..scared scared.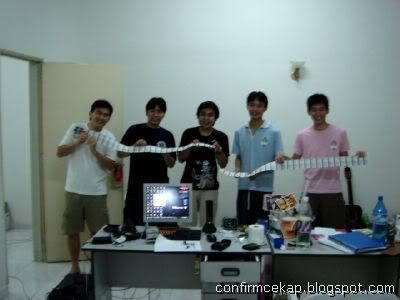 The 5 siao langs. From left : CheeHoa, CheeSon, YeeChong, KokChean, and Kaiyeh.
The tickets were LONGER b4 they came to my house.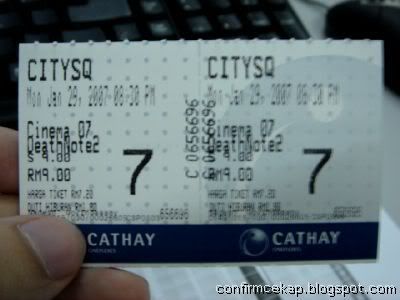 See..very cute wan..temporary tix..no seating wan.

So now i'm officially promoting k. Who wan go can get tickets from me.
What? : Death Note 2 : The Last Name
When? : 29/1/07 (Monday) 8:30pm
Where? : Cathay City Square Cinema 7
How? : Ownself arrange transport la
How much? : rm12 inclusive of drink n popcorn

So guys n gals..in conclusion :
CONTACT ME TO GET UR TICKETS! ALL IS WELCOMED! QUICK..SELLING OUT FAST!
0 comments: