The below happened when i was having my 2006 end of year semester break.



My sis got not bad result in school(form 1) so Mom decided to cook abalone(from can wan la). It looks nice rite? But after we tasted it..we decided never to buy canned abalone anymore..tak boleh pakai.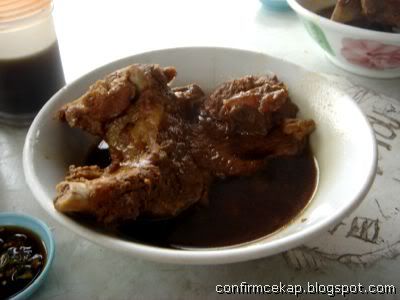 When SzeLek came over to Klang during hols bawak him go eat special bahkuteh..in bowl wan. I know it's damn plain coz just got one piece of meat but it's damn sedap k. SERIOUS! Anyway, i'm seeing alot of "Klang Bahkuteh" signboards all over places other than Klang(Skudai oso alot)..plz dun go try k. It is TAK MUNGKIN can fight Klang wan..NEVER.



Observed ppl : E-quan is can cook western breakfast k. E-quan is serba-boleh..wakakkakaak!



Oh yeah..u all been to this place bor? Ok..i admit i is seldom eat siu long baos but the ones here are really nice! Maybe Shang Hai's should be better but i dunno la. RM8 for 4 biji. It's actually reasonable coz u go Sushi King one plate salmon sushi oso RM4 ma(2 biji nia).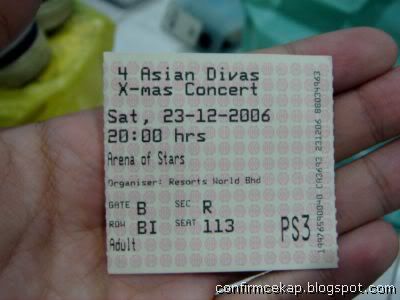 And then i was in Genting(AGAIN!). Went to watch 4 Asian Divas' concert.



Anita Sarawak ROX!!! Her showmanship(or showwomanship..watever!) is superb. Her experience really boosts her everything. She can sing many chinese songs and even a yuet-kok. When she finished the yuet-kok the man sitting at my back shouted "HAO HAO!!"(Good good!!). That's how good she is.

Then when go Genting we always go makan at Gohtong Jaya wan. My mom bought a comb of banana(sesikat pisang..wakaka!) there. It's not normal bananas..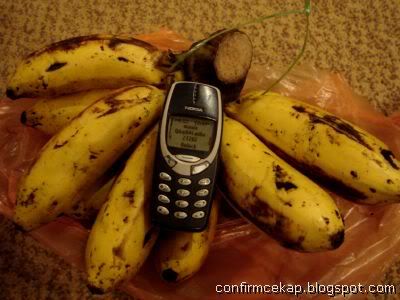 Anything bigger than my 3310 is HUGE!



See the circumference(lilitan). I wish my..........oh nvm. Nsfw.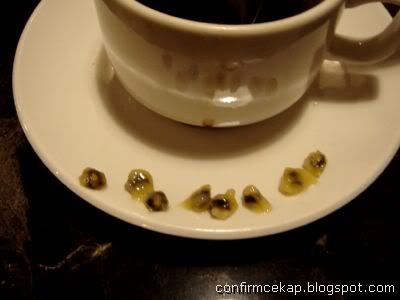 Cheebye..somore got seeds can? Pernah eat banana got seed bor?

P/s : Anyway, the banana wasn't tasty.
0 comments: