Sometimes u're just bored of the daily food u consume, ain't it? Okok..i un..there's alot of ppl starving back in Africa n i should be appreciative of the food i eat no matter how undelicious they are.

BUT

Sometimes u just wanna getaway and have something rare n exotic for a change. So this is where my post comes in.

(+click to enlarge)


Located at a secluded place in JB is one hell of an exotic food haven.

Amongst the food served..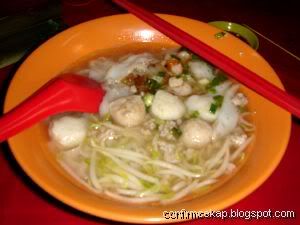 Kuey Teow soup.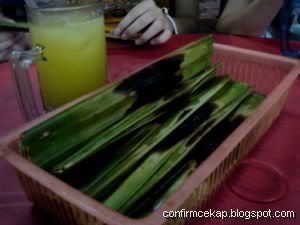 Kat chai suen mui and Otak-otak.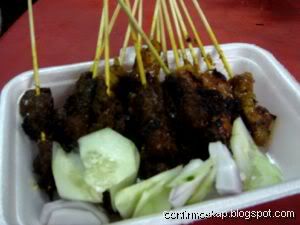 Satay.

I can't believe i travelled all the way to JB to eat these. Although it's quite tasty..but..TAKKAN. Actually the specialty in this restaurant is supposed to be Fish Head Mihun. But it was CLOSED..on a SATURDAY! Damn..the owner must have earned far enough.

So wat should we do? Camwhore lor..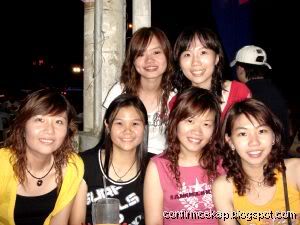 BeeYong(front, second from left) seems to be awkward among all the maggie-mee-heads(not to say that maggie-mee-head is not pretty la ok?)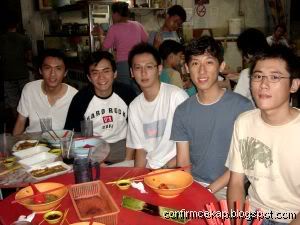 I dun look thin in photos rite? Actually i've gained weight..almost wan 60kg liao. Who is wan go derma darah with me?
4 comments:
3:04 PM
11:54 AM
5:13 PM
5:16 PM