Small talk : Among some interesting things that happened over my weekend back in Klang.
1. letnI Penang called. When i called back to recommend a fren for internship, he say actually wan graduate trainee, not interns wor. Strange..i remembered i tick (Intern) at the online form leh.
2. sixaM Shah Alam called. When i wan recommend a fren, he say need see CGPA leh. Walau..standard so high meh?

HEY..I IS FINALLY GET A PLACE TO DO MY INDUSTRIAL TRAINING LIAOZ!!!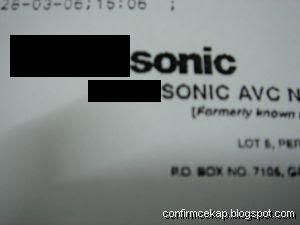 The first company to call me.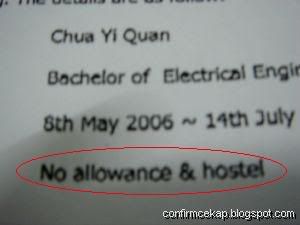 Yor..y is no money wan?!? My housemate got a company in Penang got rm700 leh! AND THEN y is sixaM called so late? My family was joking with me : Maybe work for sixaM got free line, 2 tickets to David Tao's concert, another 4 for Eason Chan's..haha! But i really feel bad/undecided if wan cancel one for another la. This is internship onli rite? No big deal rite? Do where oso same rite? I hope i made the right choice. =)

-------

I received my FIRST yearly KWSP statement leh.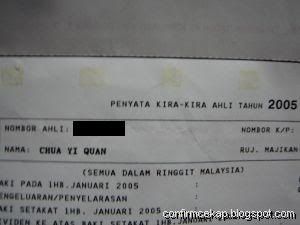 I started my account when i worked for hociR Shah Alam last semester break.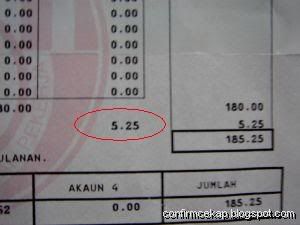 See..i is got rm5.25 dividend ok. I IS RICH!
0 comments: