Small talk : Wah die. Hols ending soon. My FYP still..haih. Big problem ar.

If u have not watch this yet..must watch k..


Highlight at 00:56.

Recently i went on a family trip to Port Dickson. No..i didn't go to stalk Rufina Tan ok. She was in Doha anyway..hehe.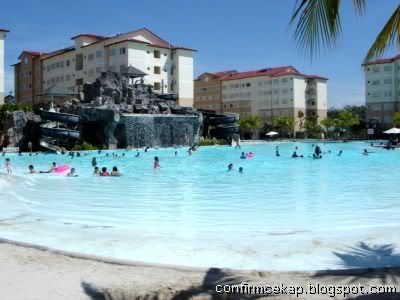 Tiara Beach Resort. U know..the one advertise in papers wan..say got the biggest man-made bitch beach in Malaysia wan. Wanted to stay here but quite X ar..so went other place.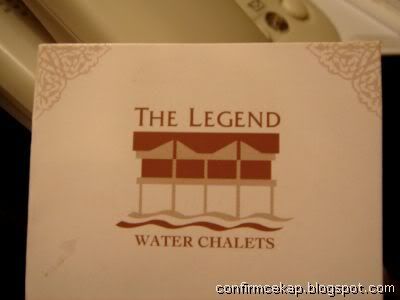 We stayed in a baru-open-not-long punya The Legend Water Chalets. 1st time stay in water chalet..excited ar.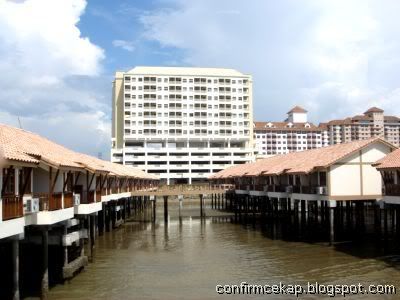 An overview of da resort.

Ok..wan describe the room we stayed in. Very modern the design. So when u open the door hor..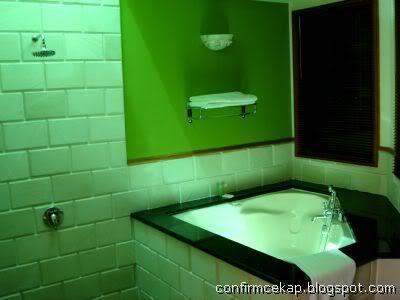 U see the shower place n the bath tub 1st..gaya bor.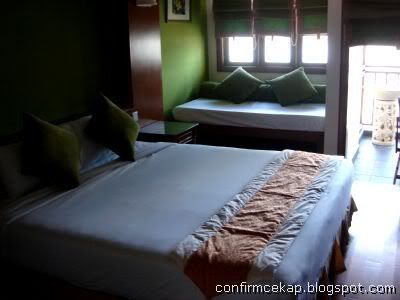 Then walk straight somore will reach the bed room.

Eh strange. That means how la..if wan mandi then everybody ma see liao. Malu malu leh.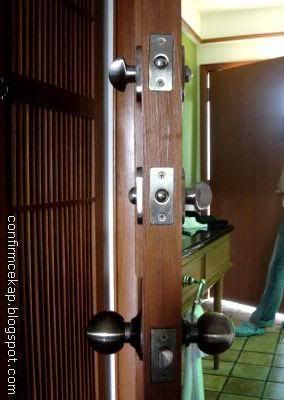 So hor..in between the bed room n the 'bath room' got this door halang wan. CONFIRM u all never c b4 rite? A door that can be locked from both inside n outside..wakaka!

Actually this water chalet more like for qing-lu(lovers) wan la. U know wat i mean..hehe. Kinky kinky kinky..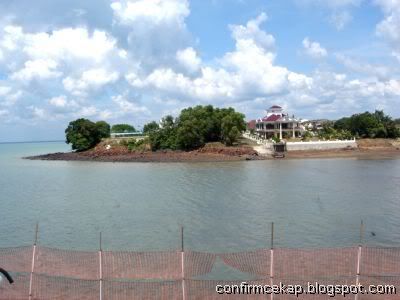 The view from da balcony. Wah..dunno who's bungalow at the opposite ha.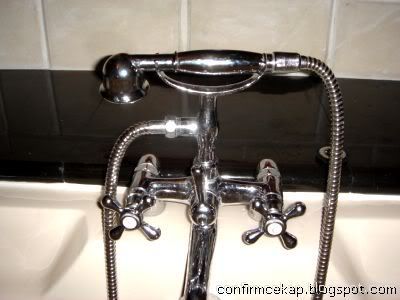 The phone went "Green green", i picked it up n said "Yellow..find who ar?"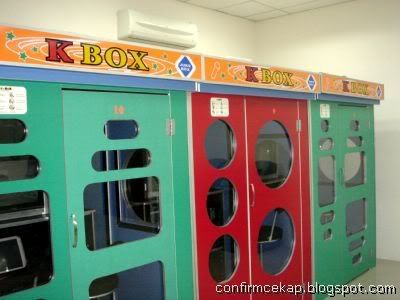 Then the resort's recreation room got KBOXs leh..u know..malays/indons damn suka wan.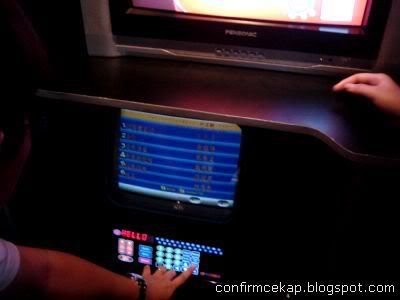 This is how u choose da song. RM1 per song.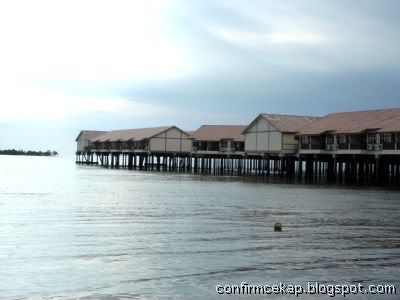 Another view of the chalets.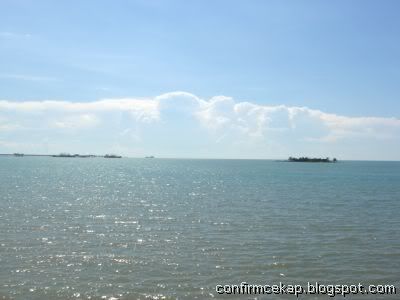 Umi ppl..UMI!
2 comments:
3:47 PM
9:27 PM