Small talk : Season's greetings ppl. Snow ppl. SNOW!

YEAHOO! Finally. The hols are here! SYIOK!

This time i decided to leave for Klang early in da morning ler..5:30am. It's much more cooling. Lucky car din break down..if not sure die.

I had to fetch 3 CPUs this time(mine, elaine, and a fren's). This was how my boot looked like that morning.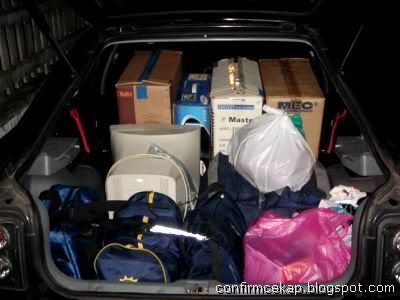 Moral of the story : Buy LAPTOP la!

Carry a few things very tiring wan..then hungry liao. So we went for McD breakfast. Can camwhore somore.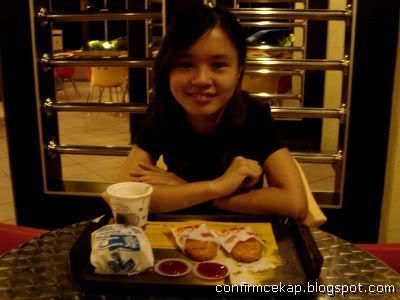 Elaine is from Muar.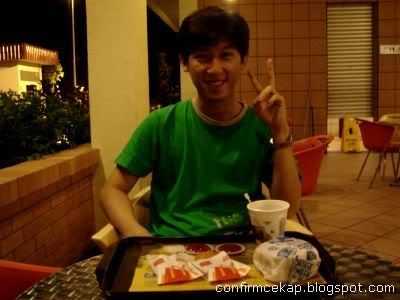 E-quan is from Klang. Just thought that u might wanna know..hehe.

Anyway..remember i needed to take the Japanese Language Proficiency Test (JLPT 3) ? The test was held last Sunday (03/12/06) in UPM. Haih..dowan tok about it liao. Die-ded. Preparing to receive "We regret to inform you that...Try again next year...LOSER!" letter this coming March. After test we went Mid-Valley jalan-jalan. Walau..damn alot ppl can?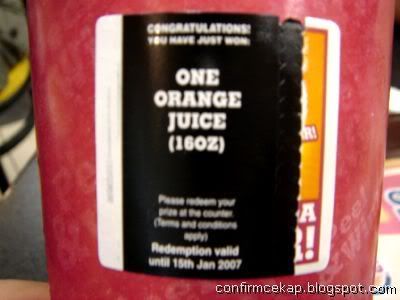 YEH..won an Orange Juice at Burger King.."happy".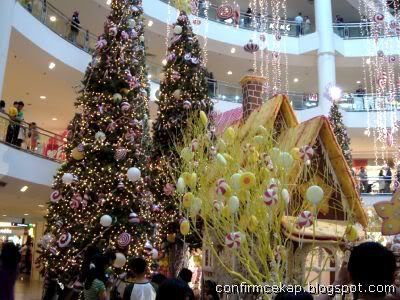 Mid-Valley is nicely decorated for Christmas. Really can feel the holiday season ler.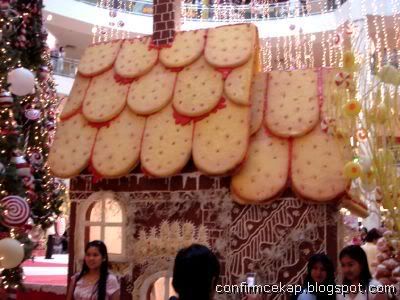 Got cookie house..if u small kid can climb inside oso.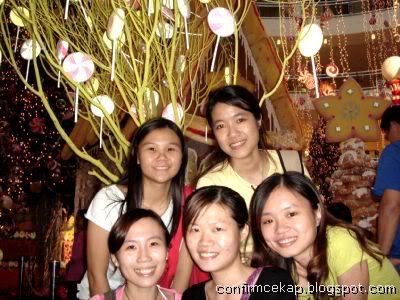 JLPT-ers. Haih..y am i mentioning sad stuffs. In March all pass i alone fail..is sungguh..sungguh..MEMALUKAN!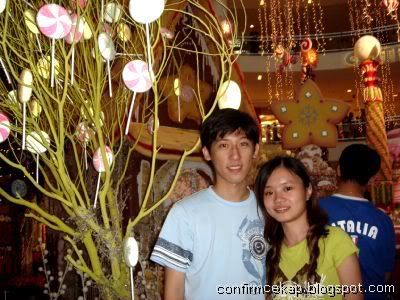 Wah..got one Team Italia member at our back leh. Dunno is Fabio Cannavaro anot? Hehe.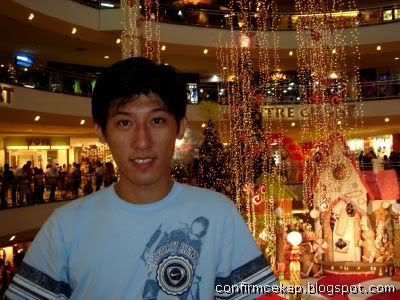 X'mas 2006 at Mid-Valley.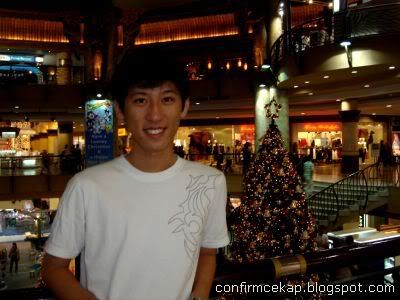 X'mas 2005 at Sunway Pyramid.

Nabeh..all photos same pose onli. Sien.

Happy hols once again. Take care.
2 comments:
6:06 PM
6:58 PM