Small talk : Hehe..i'm back in Klang neh. Tomolo(sunday) i'll be having my JLPT 3 exam. This time is CONFIRM die. If dun die is miracle. Sad man..waste money like this. Haih.

This post was inspired by this.

Unlike her, i usually don't write mushy stuffs on my blog. First of all, it's not that it's cannot write mushy stuffs on blogs. It's just that..i'm not a girl. Being a guy blogger, writing mushy stuffs will onli scare all my readers away..not to mention reading mushy stuffs(written by me self) will onli generate geli-bumps on my skin.

HOWEVER..

Becoz this is something worth remembering(for me) n i've put quite a lot of effort in making it..i think i'll just write this simple post so it can be stored for future remembrance.

ANNOUNCING..

Today is Me n Elaine officially paktoh for FOUR YEARS liao! I made her this..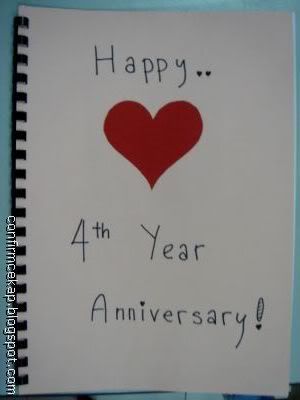 Ok..i know it's simple. But it's the content that counts!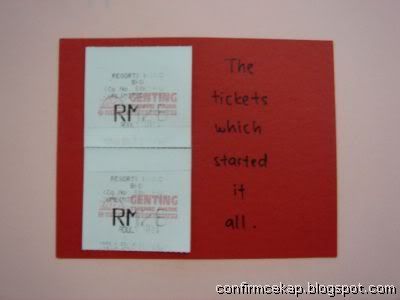 These are two very memorable Genting Theme Park tickets dating back to 02.12.02..hehe.

This is what this little book is all about..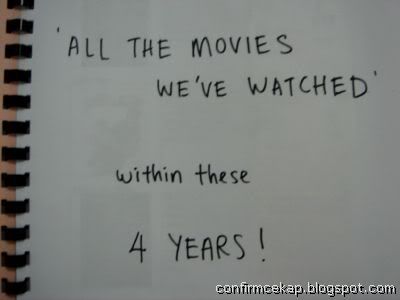 Ok..i know it's plain. But i dun have 25pc/set STABILO Fineliner point 88 Flower Power Set ok? Contents ppl..CONTENTS!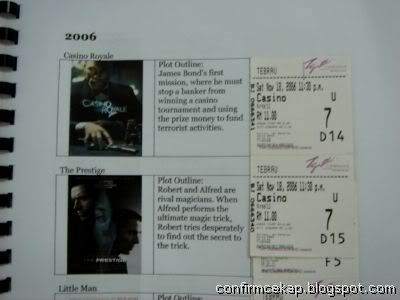 Together with the 'Plot Outline's and the movie tickets i've collected over the years! From 2006..all the way down to..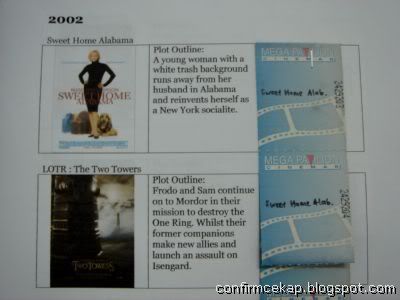 2002. Yes i know. It's very cekap rite? Tak sangka i've collected all these tickets all this while rite?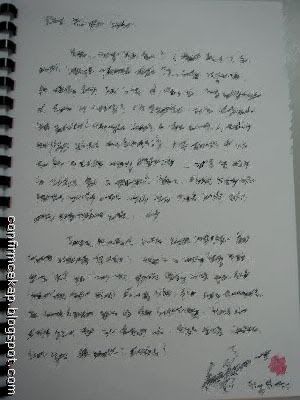 In the end got some mushy stuffs that would not interest u..at all.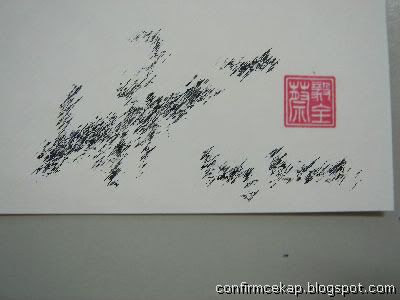 See..got 'chop' somore. Very pro wan.

I dunno about u, but i think this is really memorable lor. Next time wuliao can read it n laugh, "Mahai, u still remember this cheebye movie anot? Wasted our money man.." etc etc. I'll end this post with a summary of the movies that me n Elaine had watched thus far..

Summary :
- Total movies watched is 54(i might have missed some tickets).
- This means if we were to go for a movie every weekend we can watch for a year+!
- We watched more english movies than chinese and japanese movies.
- We watched the "Infernal Affairs Trilogy" all three episodes in cinema.
- The most paria(waste time n money) english movies that we've watched it's either The Pink Panther, Firewall, or DOOM.

Happy 4th Year Anniversary, Elaine.
3 comments:
11:19 PM
1:29 PM
3:18 AM