YEAH!!! Holiday 2ml. Syiok-nye.
Finally got some free time to blog d.
The long awaited(ahem, okla nobody waiting oso) Finland and Amsterdam post is finally done!
With lots of photos(as usual, lazy ma).
All in all, it was generally a nice trip. Virgin trip to Europe!
Hopefully can go again some time in the future.
Finland - Vaasa
Thanks to my dear company, I was given a chance to go to Finland for some product user meeting. There's this branch situated in a small town called Vaasa(one hour flight from Helsinki) - that's where I'm headed to.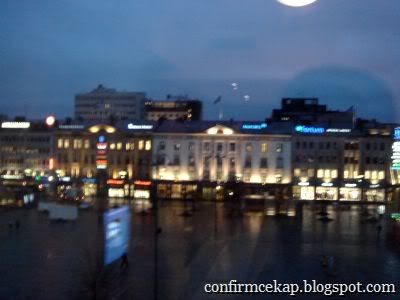 The view from my room.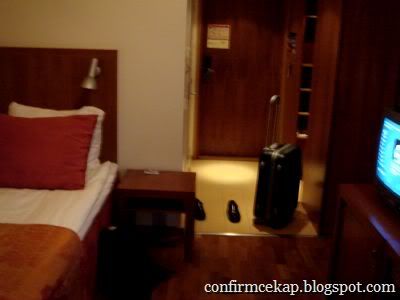 OMFG - the room is SO small!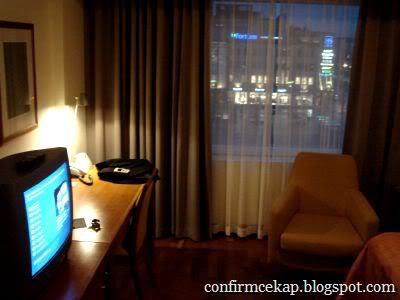 Unbelievably small. 90EUROs!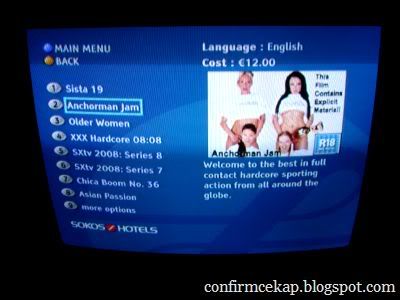 Who would pay 12EUROs for a porno?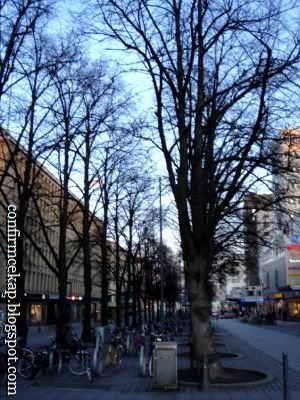 Nice autumn feel.
But it was a wrong time to go ler, strong winds, rain, etc.
Didn't get to see snow oso.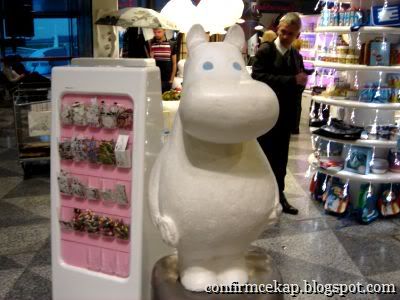 This is a famous cartoon character in Finland which I forgot its name.
That's about it for Finland. I have more photos but it's about work so I think won't feature here.
The Netherlands - Amsterdam
Oh, I forgot to mention that my trip to Vaasa costs me around a whole 24hrs! CCB!
KLIA - Singapore - Amsterdam - Helsinki - Vaasa
There's no direct flight from Malaysia to Finland so I gotta use this route.
Since I'll be changing flights in Amsterdam so under the super kindness of my super cool company, managed to stop by two days in Amsterdam during the trip back.
Of coz the expenses there paid by myself la.
I stayed in this SUPER COOL hotel called CitizenM that's just beside Schipol Airport.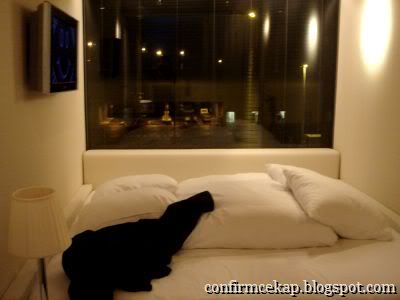 Mahai, the room yau so small wan. 75EUROs.
But much more worth it than the one in Vaasa ler.
This hotel was built with trend/youngsters/futuristic/etc in mind and it found Philips as its technology partner.
All rooms are equipped with a gadget called the Mood Pad which could allow you to control every-f**king-thingy in the room. For eg,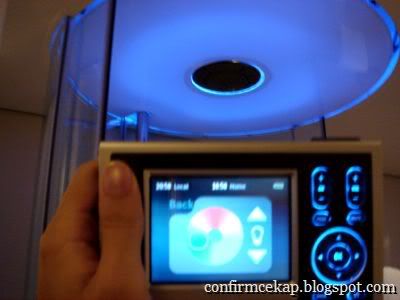 Fancy a blue light for your shower?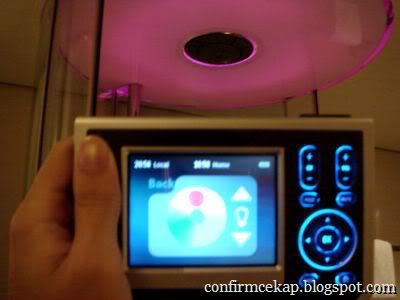 How bout pink for the girls?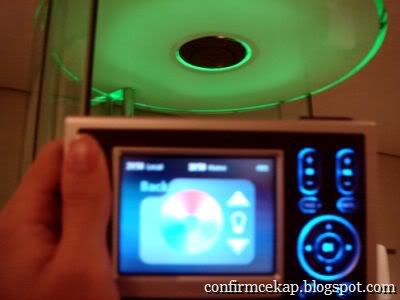 Maybe green for the environmentalists?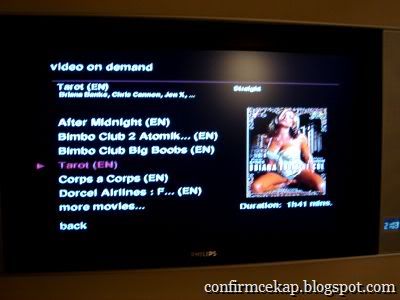 THE PORNOS ARE FREE!!!!!!!!!
Let's head to Amsterdam town..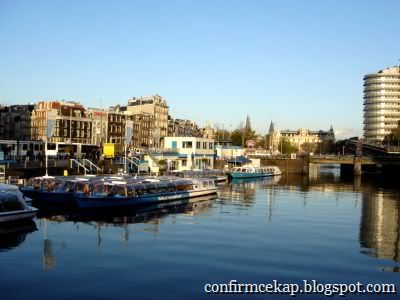 Nice view!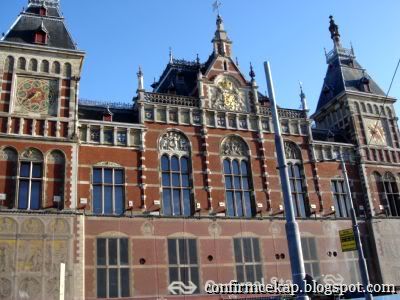 Amsterdam Centraal.
Ownself take train from Airport to town.
Very the easy to go around with everything in English.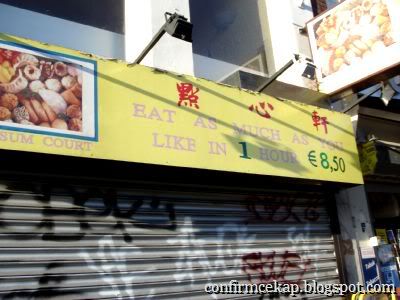 Dim Sum in Amsterdam. Eat-all-you-can somore!
Only open in the evening though.
Did I mention that everything is so f**king expensive in Europe?
That time I change money the rate is RM4.98 for 1EURO leh.
After I come back only the EURO drop like shit.
Bad timing.
This is the best money I spent in the entire Europe trip.
7.50EUROs for a super delicious breakfast set.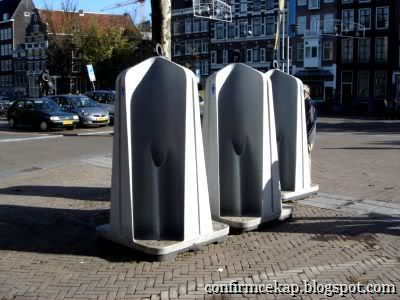 Damn geli. There are these urinals situated around the city for men.
Dare to piss there ma gentlemen?
I is dun dare and I ended up spending 0.40EUROs(twice) for toilet entries in one mall.
That's RM2 per entry guys.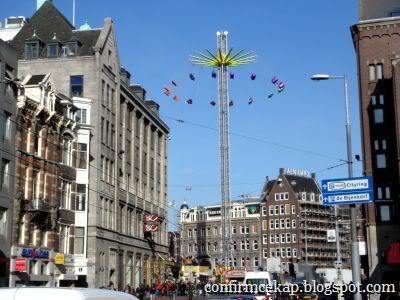 There's a fun fair in town.
I dunno what's this called but it's available in Genting wan, just near the entrance.
But look at this, it's sooooooooo high up in the air!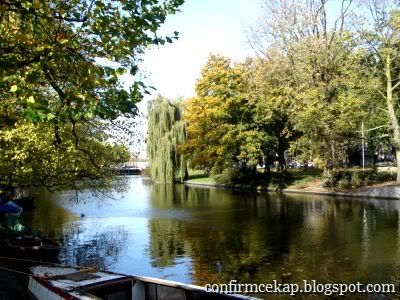 The best photo I took for the entire trip.
Really like the scenery in postcards.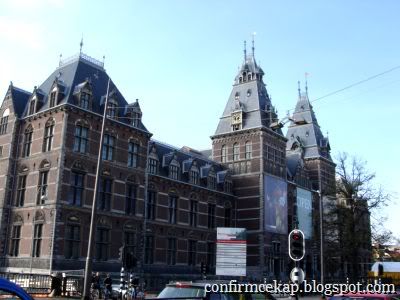 Rijksmuseum.
There are so many meseums/art galleries there man.
Went into this wan and pura-pura damn atas like that "xin shang" all the paintings, sculptures, etc.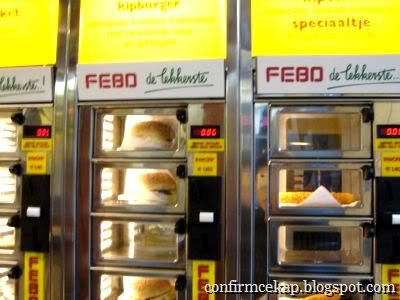 Oh, this is nice to mention. Dunno Malaysia got ma. Maybe got kot.
There's this fast food shop where the food(burgers, hotdogs, etc) are put in these glass, oh my, wat is the word - compartments?
So you slide in your coins, open the "door"(hehe), and take your food out.
I tried a burger and it's really not bad!
The supposed "fun" side of Amsterdam - The Redlight District: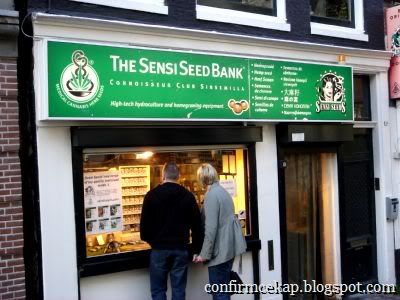 "Honey, let's buy some marijuana."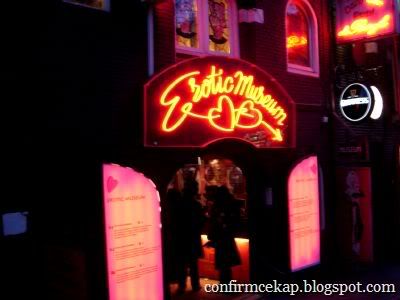 Erotic Museum anyone?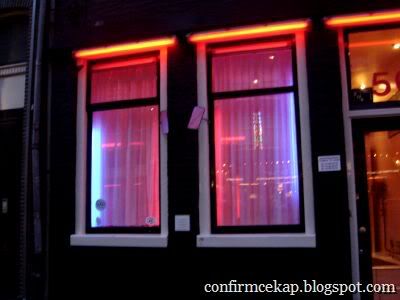 Where are the girls by the windows?!?
Photography not allowed k, so take the windows instead. Haha.
Overall, I feel Amsterdam too over rated ler. Buat like so happening like that but go there quite disappointed.
Maybe I din try the "
coffee shops
" ler, hehe. That's y not "high" enough.
Everything is so commercialized there too with thousands of tourists flooding the streets(really wan). Want to walk abit oso hard.
Remember I had two days in Amsterdam before I leave for Malaysia?
I decided that one day of Amsterday city was enough so the next day impromptu-ly(wah, can like this use the word?) I went to another small town not far from Schiphol Airport.
The Netherlands - Leiden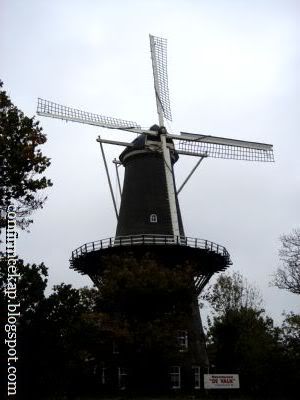 WINDMILL!!!! When see it really excited ler.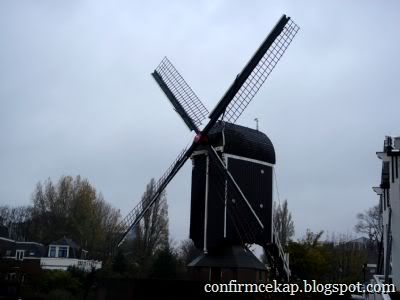 WINDMILL AGAIN!!!
These are not real working windmills though. These used to be working ones but they are not needed nowdays so serve as deco only.
Actually I plan to go and see the really working ones but the place really far from the airport(near the sea wan) so in the end din go.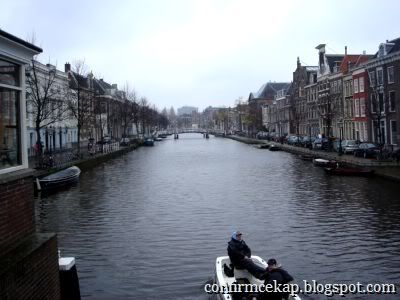 This small town is so nice ler. Another canal city.
Everything like so relax there nia.
Literally, you can imagine the ppl there got no work to do but to "hang gai" and drink coffee for few hours then continue hang gai again. Haha.
That's it folks.
Thanks for spending your precious time reading these.
Do share your Europe experiences if you have any.
0 comments: