Hey there. Today wan yek you all hou ye.
The guys at lowyat.net very semangat wan. During PC Fair hor, they go there scout for lenglui promoters and ask their forum members to vote for most leng wan. This time oso same. If you all wan vote, please go to
http://boothbabes.lowyat.net/vote2.php
The inaugural/previous winner was from the Sony booth:
Ms Sammi
As you can see, is quite got standard wan.
For my dear readers(that's you!), i wan jimat you all time so i oredi screen this time's participants for your easy voting.
Below are the three which i think got potential win wan(But looks like Toshiba 3 will win d).
You all try vote for your favourite here also. See in the end you all guess correct ma.
All in all, thanks to lowyat.net for the below photos which i stole. Pinjam use a while k.
Happy voting!
1. Sonic Gear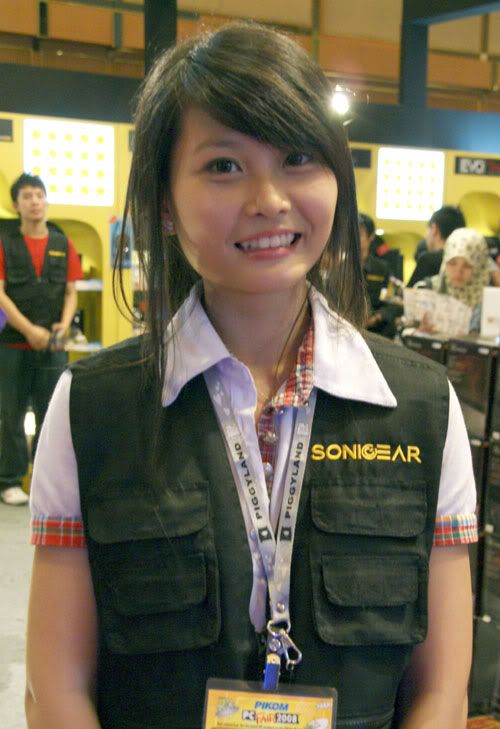 2. Toshiba 1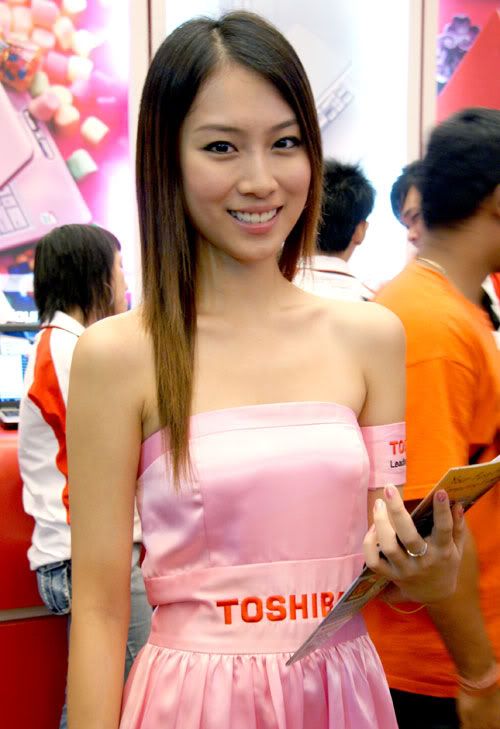 2. Toshiba 3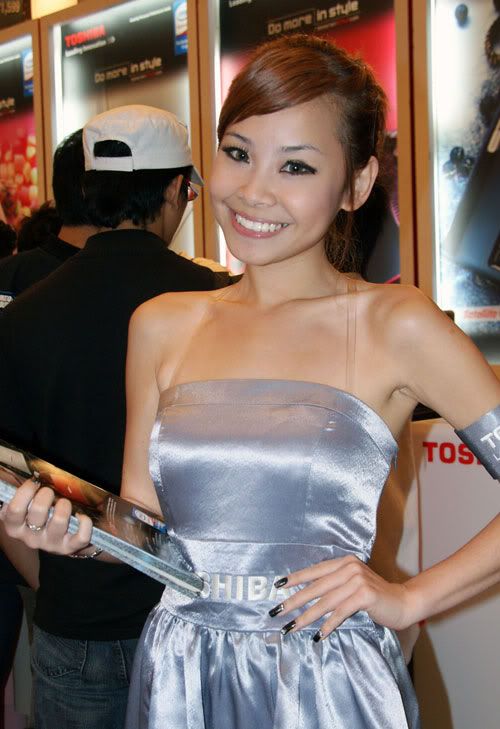 p/s: I can't decide between Sonic Gear and Toshiba 3. But Sonic Gear is pretty CUTE! =P
4 comments:
4:51 PM
9:58 PM
11:02 AM
6:20 PM