Hi all. U know wat..the final lecture of my entire degree course in uni IS OVER! Now waiting to make my fyp presentation n sit for final exams nia. After that..asta la vista babe!

I need take one subject called "Engineering Ethics" this sem n just last wednesday we had a Ethics Talk by an experienced/old/rich man from the industry. Nevermind about the talk, but it was held in a block called N24 where there is this largest lecture hall in utm (i think). I thought since we never take photo there b4 so might as well take some as remembrance. So there u go..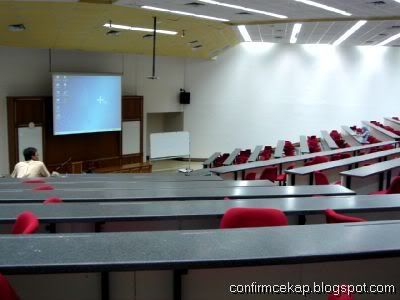 The so called gigantic lecture hall. Can fit 800 i think.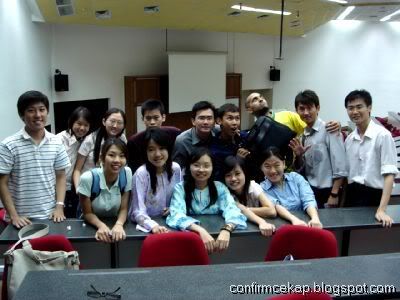 (Back row 6th from left): Kenny, Feroz, and KwangLee showing confirmcekap readers how to really pose for a photoshoot.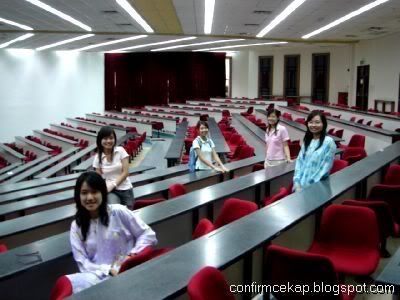 I really like this photo (cos i took wan). It kinda demonstrates a term in arts called "perspective". Should have called somebody stand at the FAR FAR end there to increase the idea.

After listen talk hungry lar..so go eat. The stall is located beside the pasar in Tmn U.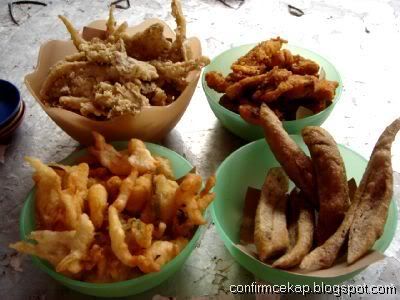 Yum yum. Alot of variety.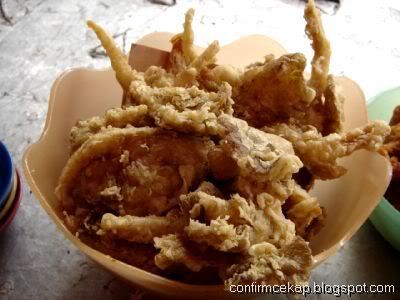 The super famous CENDAWAN GORENG which i love so much!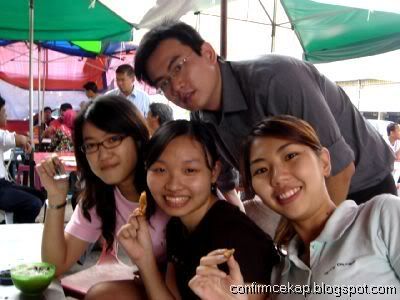 Want to hide behind but face still pong..kesian kesian.



Satisfied customers.

Wah piang..eat this kinda things together with drink (cendol) oso can eat till rm3 per person leh. No good no good.
0 comments: