CHUN CHUN..FINALS ARE OVER!
BUT i'm still in Skudai..damn. I have to attend some intensive Japanese Language classes for my upcoming JLPT 3 Exam on Dec 3rd. This time CONFIRM die. If pass is miracle!

B4 go into topic let's observe this..



Elaine managed to play until Level 20 liao..keng! Did she managed to beat the BIG BOSS?!?

You'll have to watch this video to find out..


With silver hammer somore.

-------

After finals' last paper(CAD & ASIC) went watch Casino Royale besar-besaran.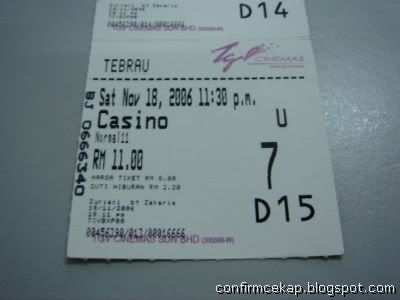 It turned out that this time James Bond is a combo of JackBauer+DouSan+Masochist..diu! I am very disappointed coz dun have tech stuffs. I want handphone control BMW!

The day after that we had a BBQ! (Photos from SueiHuey's cam. Thx.)



The stuffs. Thx to everybody who prepared them.



YenPin n I fried those heart-shaped nuggets! Awww~~kiss..muaks! Hehe.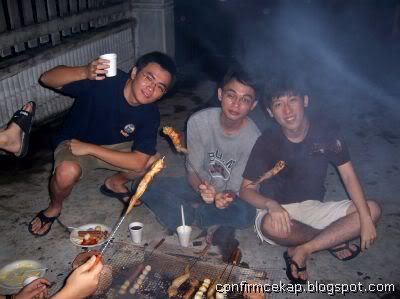 One thing i observed from this bbq is : SiawHui(middle) damn enjoy can? He damn suka panggang stuffs..for himself n others! I'm a TOTAL OPPOSITE. I dun like to prepare food..i just like to eat them =P.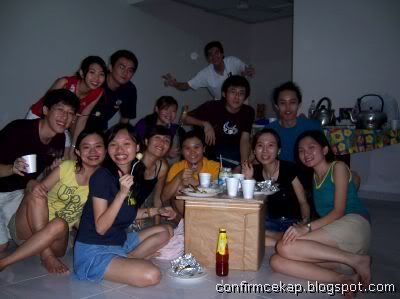 Group photo neh.

This bbq was in conjunction with Chin2's birthday!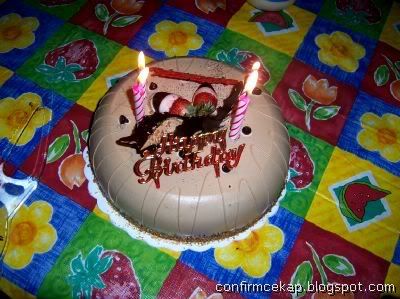 To find that u're still alive after so many years is really a cause for celebration k. Have u all thanked ur parents for giving birth to you many years ago on ur recent bd?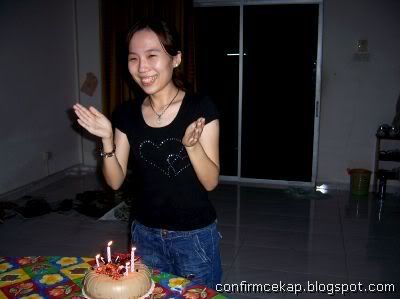 Chin2 - A happy bd girl.

After the bbq we played a few childhood games. And the best game was recommended by YeeChong..named "Kok Kok Kai"..damn cekap can? Paiseh..it is too obscene to show the video here. Might kena bash later. But i'll give u an impression how's it like later.

2 days after the bbq a few of us went chiong k..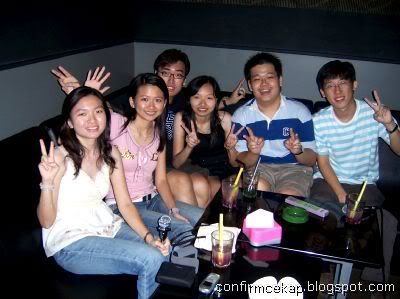 Group photo. Actually we were on a mission but it's too early to disclose it now.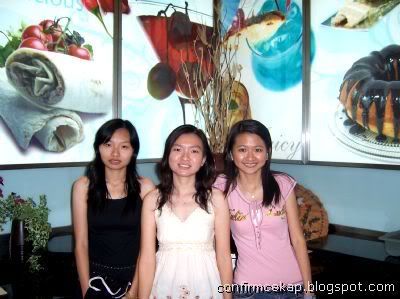 A boring proper pose for a photo-shoot.

Remember the game 'Kok Kok Kai'?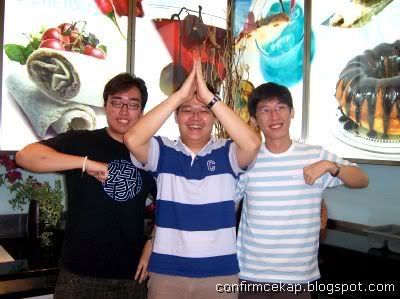 We just HAD to do this in public didn't we? Damn. Hehe.

That probably summed up my post-finals celebrations. For a more textual content on the same thing, click >>here<<.

Enjoy ur holidays ppl. Take care.
5 comments:
8:09 PM
4:00 AM
9:17 PM
12:06 AM
12:06 AM