Small talk : Huiyoh..got new jay banner!

Updated on 03.09.06 at 8:10pm. Forgot about the Japanese Buffet.

I'll be back in Klang for a week's break starting monday..hurray! Elaine pula go her redang trip..so syiok..too bad i'm broke =(. So just this last post b4 the holidays. This is a special re-cap of half a semester of my final year's first semester. These photos have never been blogged. Just thought u all might wanna see. Enjoy.

1) Japanese Buffet JB



Eat all u can..a la carte style. Around rm45 per person.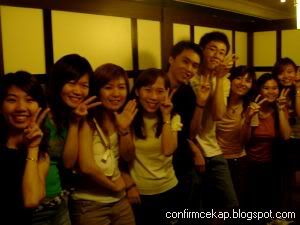 My coursemates so cutie.



Eat so syiok forgot take pictures of da food. Onli the aftermath..hehe.

2) Singapore



Was in s'pore early of this semester. S'pore sales wor.

(Below is the onli photo u can +click to enlarge)


Wah..i actually look good in this photo.
"Eh e-quan, u during 1st year very yeng wan ler. Now like f***", reminded my female coursemates AND Elaine over n over again. Haih.



"Eh..u all hor..1st year very pretty ler..now getting PRETTIER SOMORE!", replied humble e-quan.

3) BeeYong & YeeVoon Birthday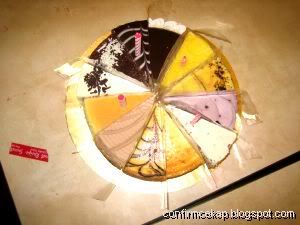 Creative thinking. Secret recipe..bukan main-main.



Two housemates that actually share a same birth date. Becoming best of frens is just natural.



Strong SEL bond.

4) RedBox Tebrau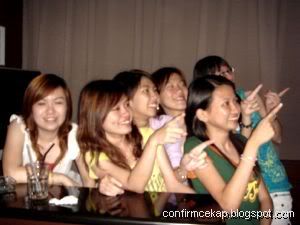 "Hey..isn't that the popular blogger e-quan?". MeeiFong : "So wu liao."



10 persons went.



Only costs rm52.33. rm5 each..way cheaper than a movie(rm11 in tebrau).

5) TGIF JB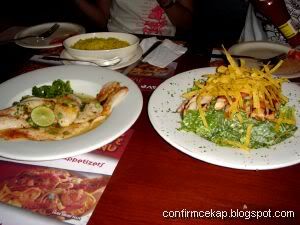 We ordered the wrong sets..main course not nice wan.



The chilli sauce bottle more photogenic than me.



Elaine with her sis Edith enjoying the very delicious brownie.

6) 8TV's Summer Concert



The stage setup.



The onli star i wanted to see..Rainie Yang. So-cute-until-can-die-dot-com.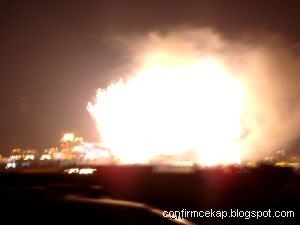 During closing there were fireworks display. And my camera captured it as though it was a fire in Sumatera..damn.

- The End -

Your friendly neighbourhood PC guy,
e-quan
2 comments:
6:05 PM
1:32 PM