Small talk : Uh..my presentation over liao lor. Quite cekap la..didn't kena cha(maybe they dunno what the heck i'm doing..hehe). So now damn syiok..noneed care bout the project..leave till end of sem..wahahah!

YEAH! I FINALLY BOUGHT JAY'S ALBUM LIAO!

I tell u..personally i feel this album is really cekap lor. Can say more different from his previous albums. I especially like song #1 "Twilight's Seventh Chapter"..VERY LIKE that type. I loop that song in my ttplayer n loop it again in the car. I'm siao!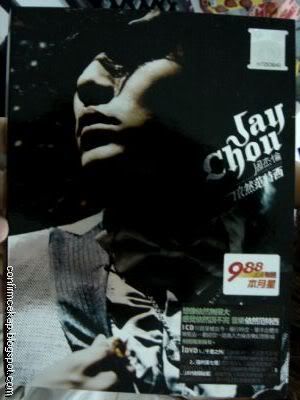 This is like the best cover design so far. It's those larger than normal cd case type.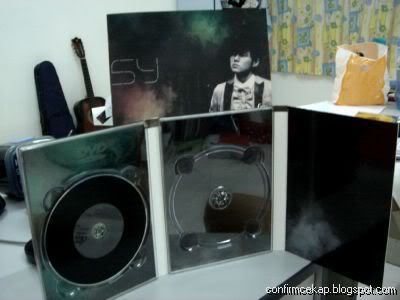 The set comes with a dvd as well. The current cd is in the player in my car. It will stay there for at least 3 months i think. The lyrics booklet really gaya lor.

My personal assistant, Ms Wong oso bought her copy ler. I think she's enjoying every bit of it. Long live Jay n his supporters!

Oh yeah..this one quite paria. Coz i didn't pre-order the album hor..then no free poster wan. MUST BUY..tamade. In the end Elaine bought it ler. She somore hang it in MY ROOM. Chao turtle..now there are 4 persons that are more handsome/cool than me in MY ROOM.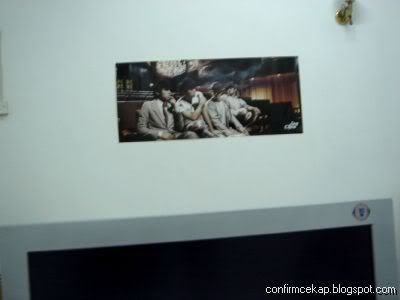 This is wat i see from my desktop. The poster's quite big actually. Since the wall is like 6 feet from my mon..it looks somewhat tiny. U see..FOUR JAYS. JAY OVERDOSE!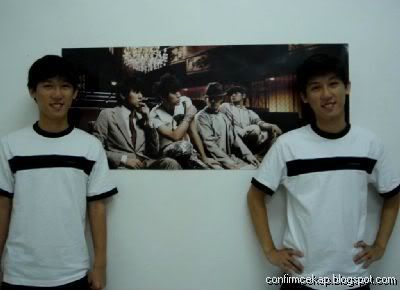 U think u very keng meh Jay? I oso know kage bunshin no jutsu wert.

Some unrelated shit b4 i end the post..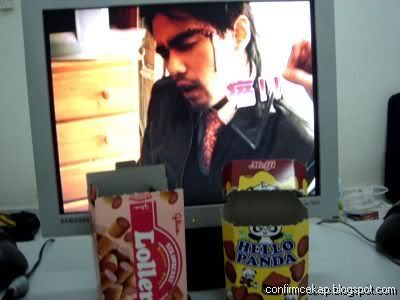 Q : When Loller and HELLO PANDA fight who more pain?
A : Jay -__-".
0 comments: