After the Coke & Mentos Experiment, we had other things in mind - childhood games! Especially a game called "Panjang Galah"..coz i've been labelled no-childhood-guy for not knowing this game..haih. U all play b4 anot?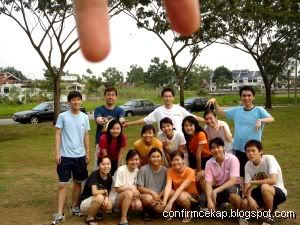 Tak sangka this kinda small kids thing so many ppl will participate rite?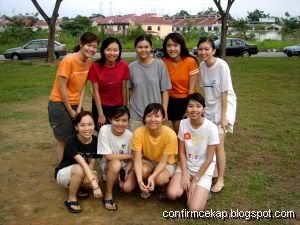 1, 2, 3..9 girls.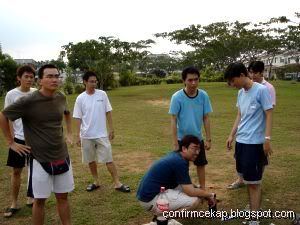 CheeHoa(2 persons), 3, 4..8 guys.

Plz observe diagram below for my illustration on how i think the game is played(after they taught me). Any corrections can be made at the comments there.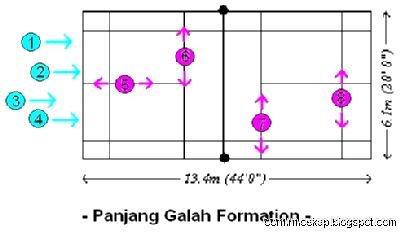 So got 2 teams - Cyan team and Magenta team. The Cyan team(#1,2,3,4)'s objective is to get pass the Magenta team(#5,6,7,8) to the end of the badminton court and after that get back where they've started(1 Cyan member reach considered win liao).

Magenta team objective pula is to stop the Cyan team from completing their objective(VERY LOGIC RITE?). So as the Cyan team approaches..the Magenta team can touch the Cyan members and if this is successful(touch 1 Cyan member can liao), then Magenta wins.

Sounds stupid rite? Not exactly. U see..for Magenta team : #6,7,8 can onli walk vertically across the badminton court lines(refer diagram). #5 pula special..he/she can walk horizontally across the whole court. So this is actually a mind game(more strategy than DotA wei). The Cyan team must know how to "bait" the Magenta members so the Cyan members can get to the other side one by one. The Magenta team pula have to work smartly to prevent that from happening. "Cool" huh?

Anyways..that is just wat i think. The game is almost like that la..if got oso i missed out some small points. U see..not every1 can remember the games they played like 10 years ago huh? For example..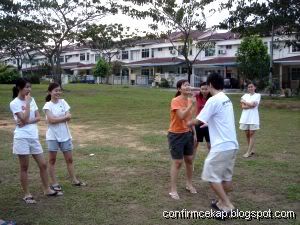 WV : U dun tokkok la..where mungkin got 4 lines? For wat? 3 lines can liao ma.
YT : U dun come here tipu-tipu ok? When Lao Niang play this game u still wearing diapers ok?

Oh yeah..i say till syok syok this game play on badminton court rite? We couldn't find one..HAHA. So we went to a field and used humans as line indicators instead. Got video somore. Semangat ok.


Observe me(Cyan team second from right)..champion ok. 1st time play somore. Got bakat.

After that we played other childhood games too.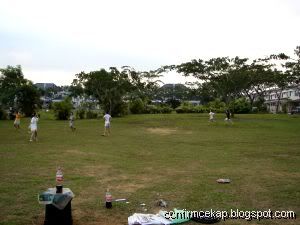 Zui zui(Kejar-kejar).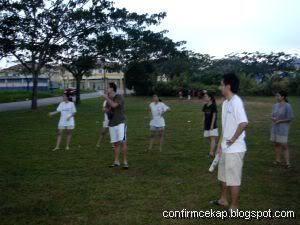 Use-newspaper-wrap-as-baton-whack-ppl game.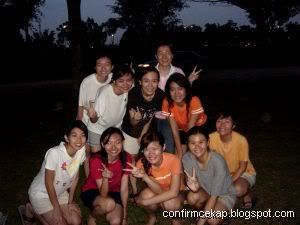 Play till sun oso go back home sleep liao.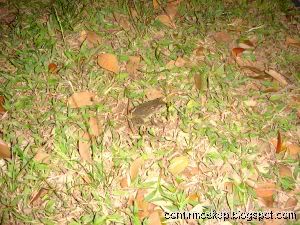 Frog : "U all play 'wan' play ar..dun step on me. If not become ghost frog oso won't let u go!"

Wanna convert your height(cm <-> ft) and weight(kg <-> lb) or simply calculate your bmi? Try this. Highly recommended.
7 comments:
9:41 PM
2:30 AM
2:19 PM
2:32 PM
10:45 AM
9:43 PM
6:15 PM