As promised..the cameron post. If u still remember..i went to cameron highlands last december. This time went with family n relatives..altogether 14 ppl! Dad booked a bungalow(belongs to the company he's working for) to accommodate all of us. Cos this bungalow is so damn the BIG n so historical(built 1920 something), i've decided to dedicate one entire post to this house.

This bungalow hor..it's too big edi..then it's very western style wan. All the rooms seem to inter-connect with each another. THE MOST IMPORTANT THING..it's damn SPOOKY man. Very suitable to shoot a horror film here. So with my creative writing(ahem) and sempena dengan 06.06.06, i shall present to u 19 photos of the above mentioned house. As u can c..i've toned the photos so they appear to be "spooky". U can mouseover(means put the cursor over the photo w/o clicking anything) to view the photos in their original colours. And for the captions, they're in the form of [A/B] where [A=narrative of a horror movie] n [B=the real intended caption]. Enjoy..



It is said that this mansion.. / Damn gaya rite?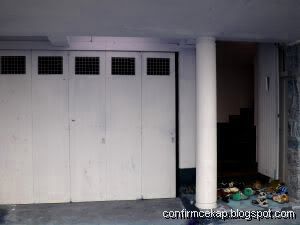 is cursed. / Got garage can?



30 years ago.. / Dun cha wish ur front lawn was like this?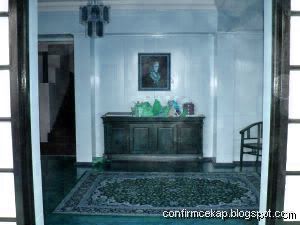 lived the Nakamura family of six. / The main entrance.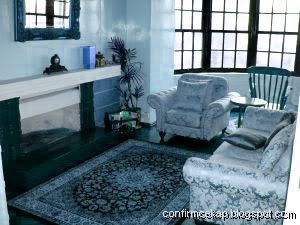 One day, the father got mad as he returned home.. / The main living hall, got fireplace can?



and went on a killing frenzy. / The common room.



First he stabbed his own father in the chest in the dining room. / Erm..same as left.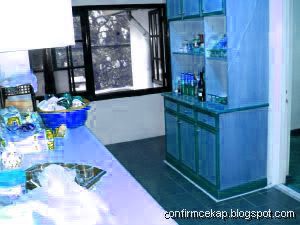 Then he went for his mother in the kitchen. / Oh well..same as left.



Nakamura has lost his mind. / Forgot mention the ground floor toilet =).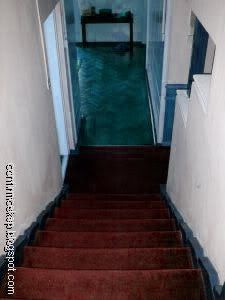 He proceeded upstairs. / Come..we go upstairs see the rooms.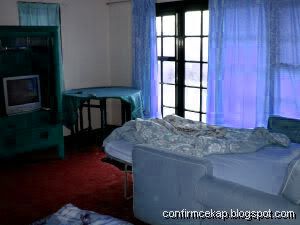 Who should he kill now? His wife? His children? / On top living room with foldable sofa-bed.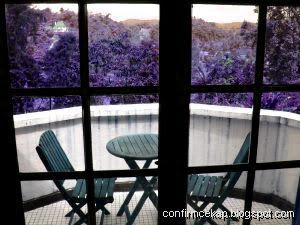 "Darling, are you home?", said Nakamura's long-haired beautiful wife. / One of the balconies.



One stab on the back and his wife lay lifeless on the bed. / Master room. The bed abit kuachiong.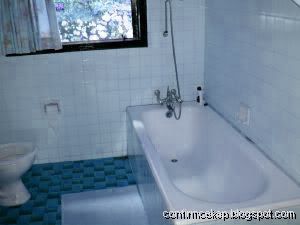 Nakamura cleansed himself in the toilet, he didn't want to scare the children. / Master room toilet with bath tub.



"Dad dad, you're home!", exclaimed his excited daughter. / There's this HUGE room which hosts two beds.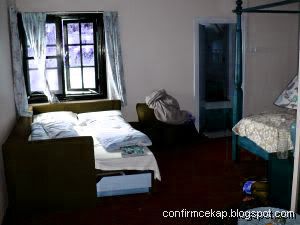 He strangled his daughter to death. / This is the other bed i was tokking about.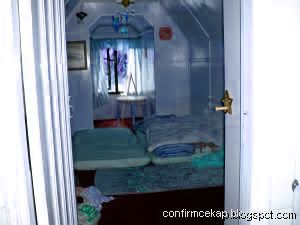 "Daaa..dad..whaaat have you done to Si..Sis..", Nakamura's youngest son was terrified. / Then there's this sub-room(feels like a cottage) which is joint with the HUGE room.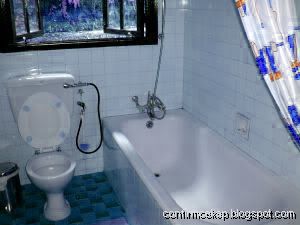 "NOOooo!!", as his son breathed his last breath. Nakamura proceeded to hang himself. / Another toilet.

FINALLY..last photo liao..remember mouseover oh!



The police never found the wife's body. / "SYIOK"!!

It is believed that Mrs Nakamura's spirit continues to haunt this house to this day. So if you want to stay in this particular bungalow for your holiday getaway..

THINK AGAIN.

The end (Applause).

p/s : Wat u think about my story ler? How bout the photos? I can't help but feel that i'm so creative..paiseh. Plz leave a comment. Thx.
0 comments: