Small talk : Happy Mother's Day to all the mothers that's reading my blog(haha!) and to my readers' mothers.

Hi..sorry for the lack of posts(esp to cAth..tamade..ur e-mail is ahlut@hotmail.com?..haha). Working --> Sien --> No mood --> No ilham. That'll probably explain why.

Anyway..this weekend happen to host both of my cousins' weddings. One is my mom's sister's daughter..so that'll be my cousin rite? Another one is my dad's cousin's son..erm..is he still called my cousin? I dunno any shit about chinese customary(i wish i did..at least more than the little bit i have)..i is the "see man=uncle see woman=auntie" type. I'm quite ashamed actually =(. So since got 2 weddings to attend, my mom+bro+sis attended the former whereas me n me dad attended the latter.

Nevertheless..i'll go on with the photos :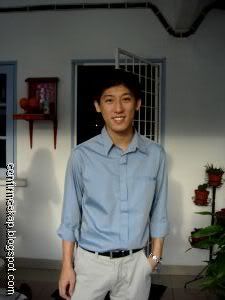 Getting ready for da wedding.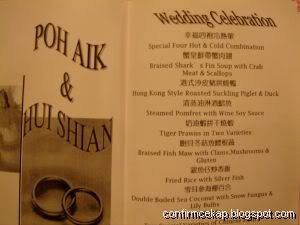 My cousin is Poh Aik..his wife is Hui Shian.



Dum dum..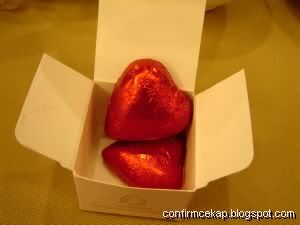 Tada..chocolate.



Damn long never drink shark-fin soup liaoz.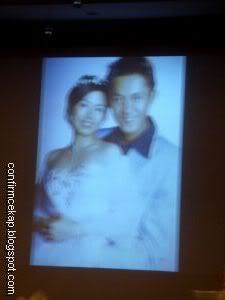 So there's this projector which projects their wedding photo album.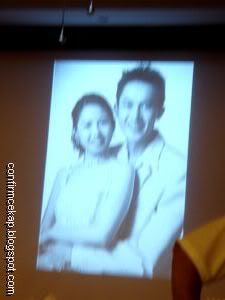 Ok i know it's blurry.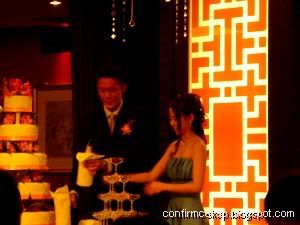 This is the first time seeing my cousin's wife ler..first time meet straight married liao..wakaka.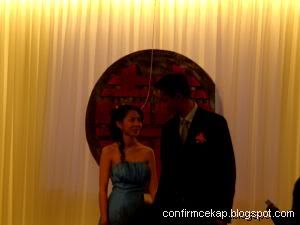 The bride very cute wan. I guess IT IS true that a woman looks her best at her wedding. The xing-fu-gan(happiness) all showed on her face. =)

-------

WARNING : Below contains very personal feelings n thoughts of mine. If u can't tahan geli-ness..i would recommend that u leave right now..haha.

The cuteness of the bride reminds me of 2 animals(i dun mean mean ok). U know the type of cute : small size then the front teeth like rabbit wan.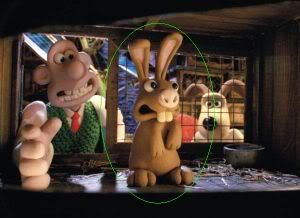 Something like this.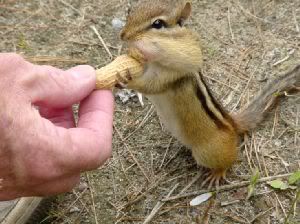 And this.

Talking about cuteness. I'm a BIG fan of cuteness man. I can't tahan seeing anything that's cute. From non-living objects to living organism alike. The MOST CUTE/CUTEST thing that ever happened to me was this :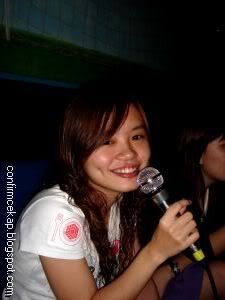 Elaine aka Jolin.

Okok..since u've decided to read on n u start to feel geli liao..might as well finish reading it rite? Another type of cuteness that appeals to me comes in the form of babies :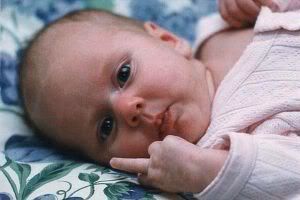 Cute no?

Babies are cute..but i like small kids more..around 4~5 years old like that..preferably girls(oh f***..now everyone will think that E-quan's a paedophile..damn). BUT but..how cute is this :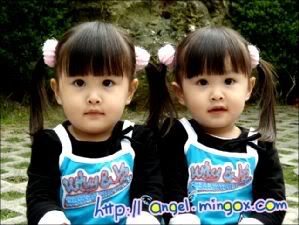 Sandy & Mandy from Taiwan.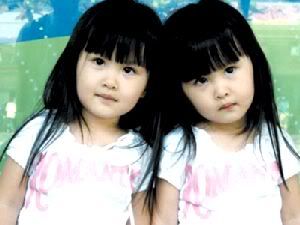 I is really like kids ler.



Cute-until-can-die-dot-com.

TV is a source of getting cuteness. First time i saw her on "Autumn In My Heart"..i go "Aawww".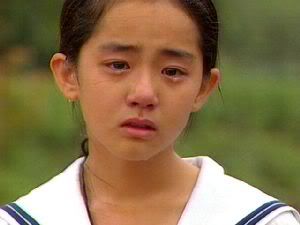 Moon Geun-Young. Remember she used to melt ur heart with her calling after her brother.."Ge..ge!".

Then i no longer see her on tv until this :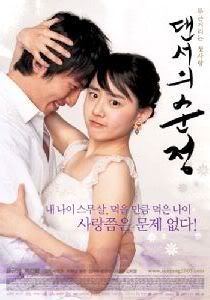 "My Little Bride". She's older now then i feel lost abit of cuteness.

Then i was watching "The Return of the Condor Heroes 2006 China version(ROCH)" and this actress caught my eyes :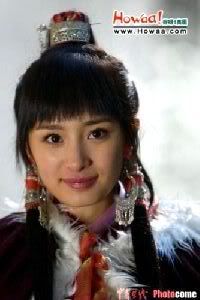 Yang Mi(<--her name). Guo Jing's youngest daughter Guo Xiang in ROCH.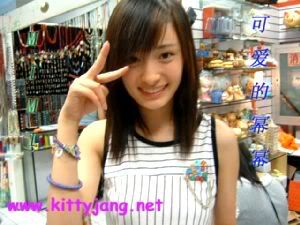 Cute hor..like japanese onli.

Okla..that ends my today's lecture on Cuteness. I hope u've enjoyed it.
0 comments: