ONE WORD - SIEN.

Ok..i understand..can learn alot of things..but but..i still prefer sleep till 12:30pm can?(Shit man..is this a motivated engineer-gonna-be?)

So today was my first day at ****sonic.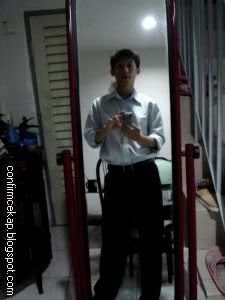 See i dress up so well in da morning. =)



I come back like a factory worker. =(

Aiyor..working in that place must uniform one leh. Even trainees!

Conclusion : Tiring. 8am - 5:30pm. Can die.
0 comments: