Just this last post b4 i put up the Miss 'Yeng' SEL Results(Preliminary) n the Final poll.

On the 7th of February 2006, I throwed a birthday party for Elaine(<-- this sounds wrong..shouldn't the person who's having his/her bd throws his/her own party? well..let's not get too technical). We've decided to have a party becoz normal mamak celebration seems a little boring..as university students..we must be CREATIVE & INNOVATIVE! Anyway..i think this is the first party among my coursemates to be thrown in such a formal way..keke. Everything prepared by me n Elaine..*sweat. Btw..YenPin's bd fell on the 5th..so it's like a joint celebration oso.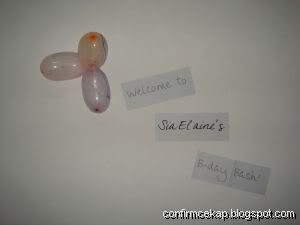 Got balloons n banners can? Just in case u're blind the photo's too small..the words read "Welcome to Sia Elaine's B-day Bash!". YenPin's name was ommitted b'coz he's unimportant i totally forgot..paiseh..i mean i din forget ur bd la..just forgot include the name while printing..u know la..too rush..me got amnesia..cock..bull..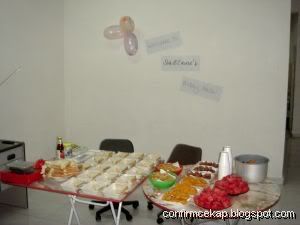 Got food and beverage can?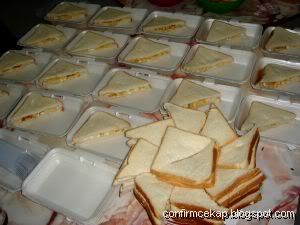 Sandwiches prepared by me! Me! ME! Nobody was admitted to the hospital the other day..keng anot?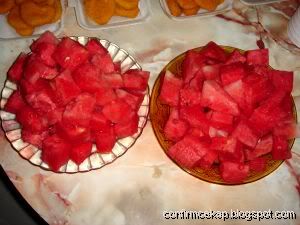 Watermelon cubes.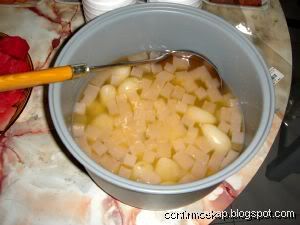 Special in-house drink. Rambutans n Nata de Coco which were fused with below..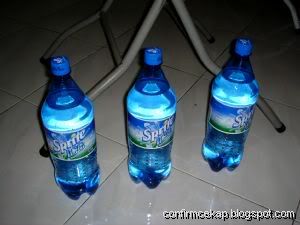 Sprite ICE. I shall name this drink : Rambutan-NatadeCoco-SpriteICE hambalang chamgaliao!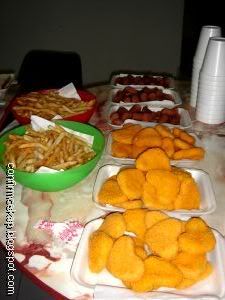 We have nuggets.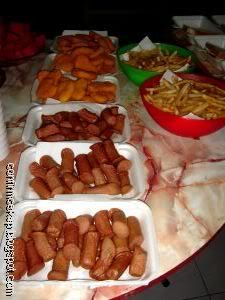 Sausages n fries too.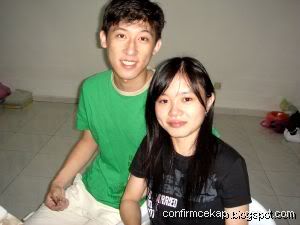 Me n bd girl.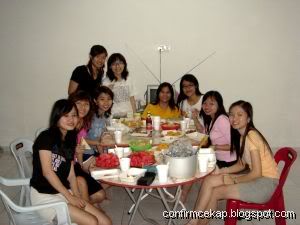 The girls.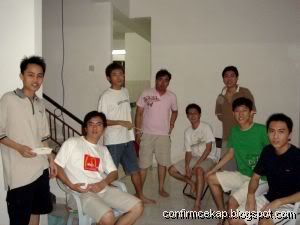 The guys' poses are so random..i like it.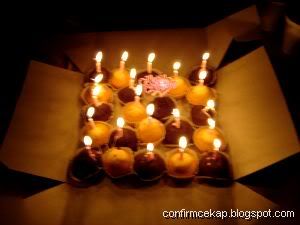 22 cupcakes.



BLOW!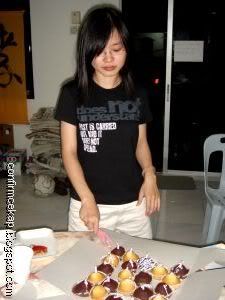 Cut cake ceremony.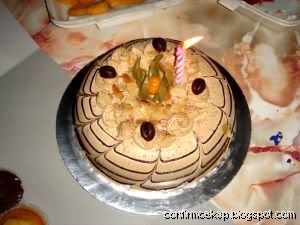 Eh y got another cake? Our miss creativity MeiYi has decided that hor..the 22 cupcakes must be finished by the 2 bd boy n girl..then hor..takkan the participants no cake to eat ma rite? So she prepared another cake(walau..sai me sai so creative..keng..i respect u). This time the bd boy n girl have to sing bd song to us..wakaka.



We(participants) sent our representatives : CheeHoa n Kelvin(gay couple) to cut the cake.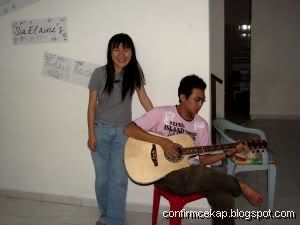 I somore employed a live performance..it can't get better than this rite? Kidding..the above is couple HooiEan n Ah-Tian-Go(SenTian). There were nice enough to sing us a few songs.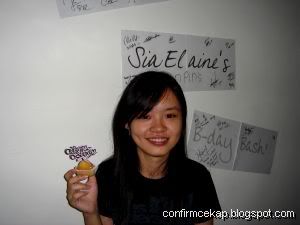 Elaine with her cupcake. Look at the banners..it's signed!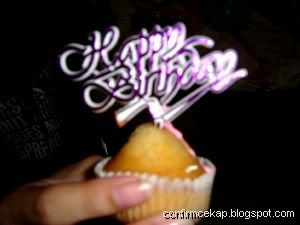 Happy Birtday to Elaine..(pause)..Happy Birthday to you.



After that got programme somore..look at CheeSon's ace..ban sai ye..hehe. Damn..look at bottom-right..got Dou San somore(Dou San : Photos taken of him is always from the back).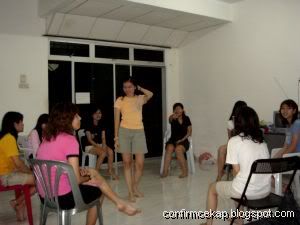 Girls played Da Feng Chui(Angin Bertiup). Walau..very nostalgic huh?



Girls just wanna have fun take photos! if C = Curly and S = Straight then front row : C, C, C, S; back row : C, S, S, C(most recently), S(keep on change..unstable parameter).
1 comments:
1:02 AM