Hi all..welcome back. I'm finally back in Skudai after a brief CNY holiday in Klang. I realised that i'm now full with materials for blogging(Eh..i heard some1 shouting "yeh!". Maybe my avid reader gua..hehe). So after thinking for a long time..i feel that the best way to blog'em might just have to be chronologically(mengikut turutan masa). So here u have it..i'll start of with Chu Xi[one day b4 CNY starts(which is Chu 1)] :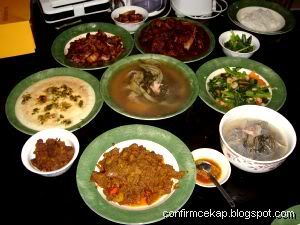 Reunion dinner back at home-sweet-home. Super-duper-deliciously-yummy dinner prepared by dear Mom.

That's all for Chu Xi..applause plz..thanks.
(Readers : CHAO TURTLE ah..u think very funny meh?).
Eh..janganlah marah-marah..still in CNY period leh..must be cheerful always =).

Anyways..on a totally irrelavant topic :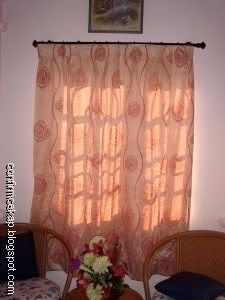 This might be how ur normal window's curtain look like.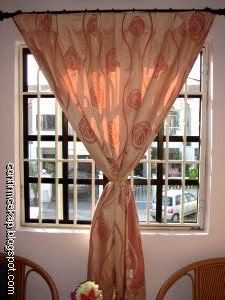 Well..u might tie it up this way sometimes..for the sun to get in.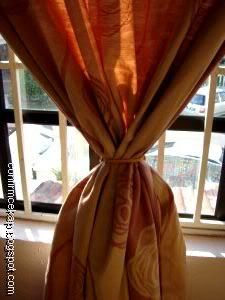 Let's have a closer look..erm..use thick rubber-band only? Tak cekap.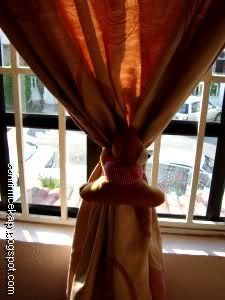 I present to u : Bear-bear-hug-curtain-Band(TM).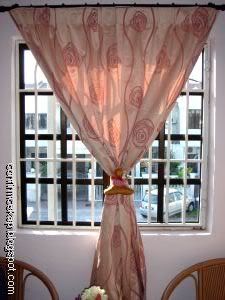 Let's have a look from afar..waseh!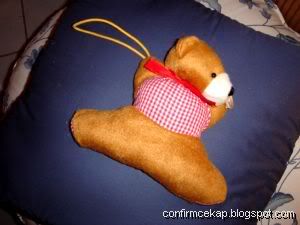 Cute-until-can-die-dot-com.

I bet ur house don't have these rite? Bear-bear-hug-curtain-Band(TM) comes in multiple colours to suit all ur curtains' needs.

p/s : Await more CNY photos in the upcoming posts..cheers!
2 comments:
10:41 AM
7:41 PM