Hi again. So it's like CNY posts back-to-back..hehe. Today in show-n-tell class..i'm gonna show u all another bunch of my frens. This bunch not so mahjongg-crazy..wakaka. So on Chu 4 at 10am(wtf..i'm awake in the morning!) :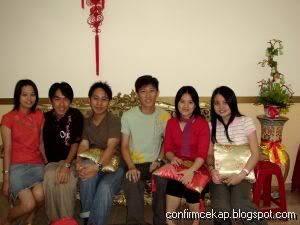 Berkumpul'ed in Lilian's house. From left : KimLye's gf, HienSin's bf, Foo, Me, Lilian, SweePheng. (KimLye n HienSin are in the photo..my gawd..i'm so wu liao).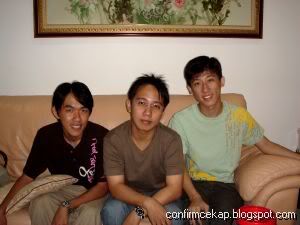 Proceeded to my house.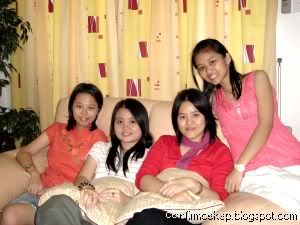 4 qian jin. Right most is YenCheng.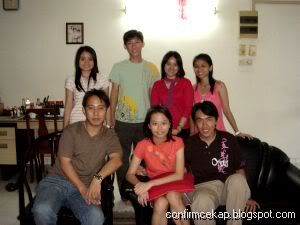 Proceeded to Yen Cheng's house.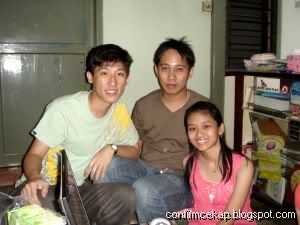 Proceeded to Foo's house.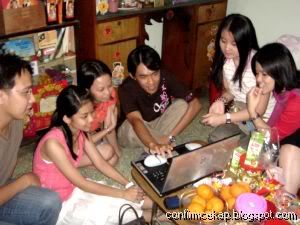 Here we are..browsing photos that Foo took back in UNIMAS(Sabah). He'll be telling like this girl chun la that girl chun la.. Dunno he go study medicine or look at girls.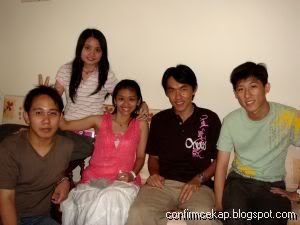 Proceeded to KimLye's house. KimLye was my senior back in secondary school. He was also the President of the Science & Mathematics Society b4 i took over. That was like what..6 years ago?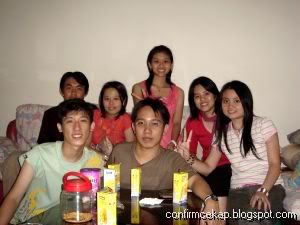 Proceeded to SweePheng's house(last house..quite tired).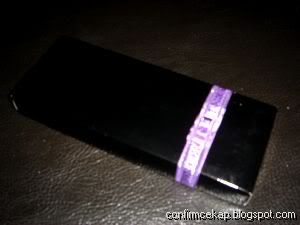 They gave me my owed-a-long-time birthday present..how nice.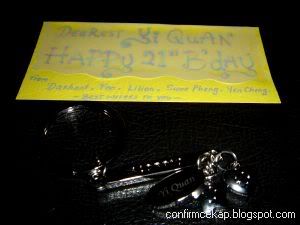 It's a damn-the-cekap Scorpio keychain with my name on it.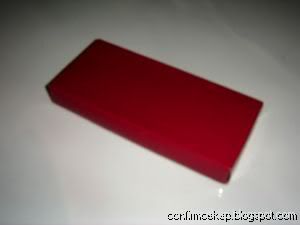 It reminded me of a gift i received from CheeHoa long time ago.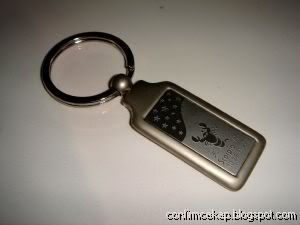 Scorpio keychain. Conclusion : Scorpio ppl like Scorpio keychains. =)
0 comments: